Secular critics and some Christians keep wielding stories as weapons.
You can hear these complaints cross the Christian Interwebs:
"So-and-so author has ruined his stories by becoming too woke!"
"The LGBTQ+ Lobby is ruining stories."
"Why can't people just focus on good stories without politics—like they used to?"
We've heard complaints about secular storytelling before. Just look at the Disney boycotts back in the 1990s. Today, some particular controversies and language are different. For example, we say "cancelling" instead of "boycotting." The underlying question is the same: should we read or watch stories with secular themes?
A new wave of Christian or Christian-adjacent pundits are answering no. They may not all demand to cancel shows, but they do prefer keeping them out of their lives.
'Cut Disney out of [your] life'
In one May 2021 podcast episode, right-wing commentator Dinesh D'Souza urged his viewers to "cut Disney out of their life." He went on to say, "Propaganda, especially when inflicted on kids of a very young age, corrupts the mind. … This is a destructive company that has a destructive influence in American life, and we need to treat it as such."1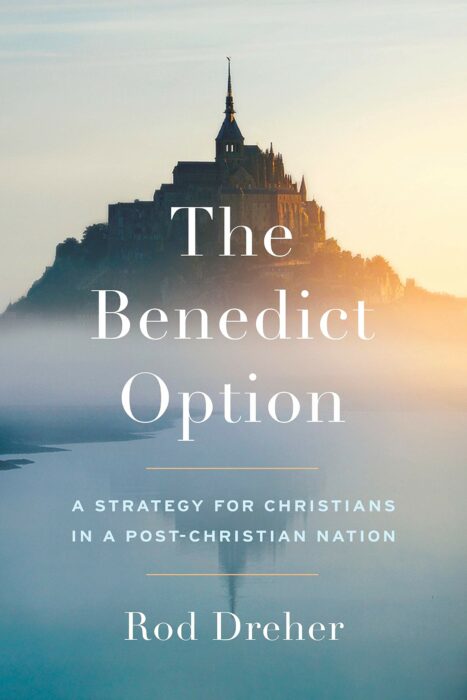 Similarly, The American Conservative editor Rod Dreher warns that watching too much "propaganda" from the Left will change your way of viewing the world:
But now, the Left is the cultural establishment. To watch many TV shows and movies as a social or political conservative is to be acutely aware of the propagandizing element. …

If, like me, you have a household that is not plugged in to cable TV, and that maintains significant distance from popular culture (though we watch movies and TV in our family, my wife and I heavily curate it), you see it more acutely. I've told the story in this space in the past about how going from watching eight to ten movies each week as a professional film critic, to watching maybe three or four a month after I changed jobs following the birth of my first child, forced an unexpected awareness of how much I had become numb to a lot of this messaging, simply by virtue of frequent exposure to it.

Even though I was at the time a cultural, religious, and political conservative, and was a lot more "woke" in that way than most, immersing myself in popular culture simply to do my job changed my way of seeing the world. 2
Readers familiar with Dreher's nonfiction book The Benedict Option know that such reasoning has led Dreher to recommend that Christians remove themselves from today's popular culture. Many Christians share these views that stories with unbiblical themes threaten us, if not before, then certainly now with their new religions of politics and sex.
Still, their challenges echoes those of ancient Christians, such as the third-century church father Tertullian. He objected to the idea that Christians should learn from pagans, and famously asked: "What has Athens to do with Jerusalem?"
I posit that even today, the entertainment of Athens is still relevant to Christians. Modern stories with secular themes can have real value. Avoiding the work of the "enemy" might seem biblical at first glance. But when viewed rightly, we'll see that there are important considerations being left out of the picture.
A quick stop by the concession stand
Before moving further, let's share three important caveats:
This article does not explore whether Christians should read stories with profanity or erotic material. That's a topic for another article. This is solely focused on the value of engaging works with secular themes.
I am not a parent, so I'm not engaging the question of whether children should engage with such works. As a high school teacher, I've seen value in teens doing so, but this article does not address pre-teen readers.
For space, we've split this article in two parts. Part 2 arrives next week.
Now, let's talk about the problem of propaganda.
The propaganda wars
Christians often share the refrain that secular stories want to propagandize people. Why else would Disney turn LeFou gay in its Beauty and the Beast remake (2017)? Or put progressive themes regarding racism and Christianity into Zootopia (2016)?
Such criticisms often assume we're only talking about what Christian children should enjoy. But others (such as D'Souza) apply their criticisms to every adult. And I've personally known several Christian adults who avoid films like these because of these worldly themes. They ask: Why consume the opponent's propaganda?
But are Christians right to blame stories as only ammo in the propaganda wars?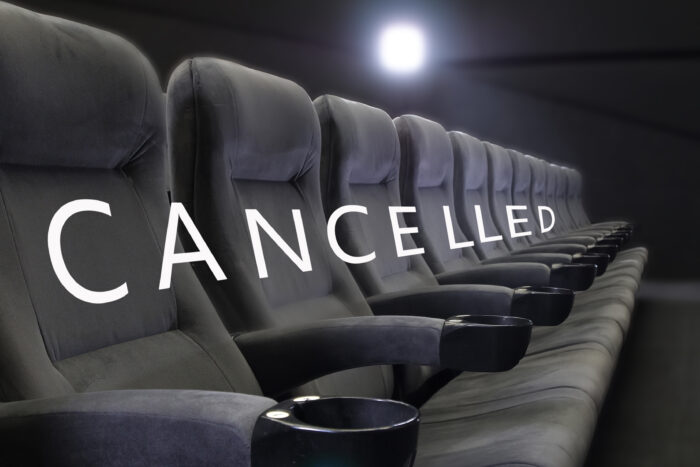 If we do, then we certainly have interesting company. Last week, Lorehaven published an article about a Christian-made historical romance novel that had been stripped of an award because the novel allegedly promoted racism.3 I haven't read the novel (nor read enough to know more about it). Yet many secular critics called this terrible propaganda, based on the message they thought it promoted.
Moreover, if we blame stories as mere propaganda, then we also condemn our own propagandistic stories—including the Christian creators who want to make novels and films specifically to spread our own preachy propaganda into the world.
Is this really how we should describe stories in the first place?
Recently I challenged this in a Twitter exchange about the latest film in the God's Not Dead franchise. I argued Christians ought not use stories as literary pep rallies. That's unbecoming of story as an art form—like using the Mona Lisa as a drink tray. Sure, we need trays for our drinks, and it helps to have pep rallies or polemics for your side. But we already know so many better uses for works of art.
If we value stories only as propaganda or pep rallies, D'Souza's position could make sense. Why then would we not boycott or cancel the enemy propaganda's even while we try to make and share our own propaganda?
Christians, however, should believe that our stories can serve as so much more.
Next week: How I've helped public high school students seek the joys of fantastic stories.
"DISNEY'S WOKE WORLD Dinesh D'Souza Podcast Ep 86," May 10, 2021. ↩
"See How You Like This, Bigot?," Rod Dreher, The American Conservative, December 2, 2019. ↩
"Christian Publisher Bethany House Defends 'At Love's Command' From Outraged Critics," Mike Duran at Lorehaven, Aug. 6, 2021. ↩