Fantastical Truth
| Explore more about our most excellent sponsors of the Fantastical Truth podcast.
Lorehaven may use referral links. As an Amazon Associate, we earn from qualifying purchases.
Oasis Family Media houses Oasis Audio, a leading publisher of inspirational and family-friendly audiobooks for adults and children. The Oasis catalog includes more than 1,200 titles, adding 175 new audiobooks annually—from popular children's series to romance and suspense fiction to business and self-help titles.

Oasis Family Media owns Enclave Publishing and Oasis Audio as well as the upcoming imprint Sky Turtle.
Not everyone wants to see the world saved . . .

Time is running out. Cities are being engulfed in the Mist and humanity is on the brink of extinction. Theo believes he has found a way to stop mankind from Turning, but he doesn't know how to alter Cass's unique blood into a cure. Or if it can even be done.

Meanwhile, Cass struggles with the idea that she is possibly the savior of the world—a world she is not sure is worth saving.

From the Winchester manse to the steel city of Decadenn, there is something more chasing Cass than the House of Lords or the masked man who can walk in the Mist. Soon she must decide if she will use her blood to save mankind or let those who only care about themselves perish.

Book 2 of the Skyworld series.
Also available:
Sponsor 2: An Unexpected Adventure by Kandi J. Wyatt
Harley will do anything to keep his new pal safe. But a hungry dragon needs to eat. And the government is hot on their tail.

Harley Maegher's seen E.T. and knows what the government will do to mythical creatures. There's no way he's about to let his new-found friend fall into the hands of an NSA agent. When the dragon starts setting fires and eating livestock, the choice may be taken from him.

Steria is only interested in filling her tummy and spending time with Harley and his friends. After all, they're the ones who woke her and called her from her egg. When the agent tries to capture her, she's confined to the farm where she's safe but without sufficient food. She'll do anything to protect herself and Harley, even if it means she'll go hungry.

An Unexpected Adventure is the fun first book in the middle grade fantasy Myth Coast Adventures trilogy. If you like clean entertainment full of adventure and mischief, then you'll love Kandi J. Wyatt's unique trilogy.
The last thing K-404 remembers is a happy home with the human child Ele, whose care is his primary purpose. So, when he wakes up in a landfill of tossed-away technology, his only thought is to reunite with his family.

This world is not his own, though. It's a wasteland of desolate buildings, flying metal disks, and monstrosities that keep themselves active by stealing another bot's power.

How did the world get this way?

And why was he discarded?

Hampered by imperfect memory, an obsolete body, and limited battery life, 404 sets out to find his home. Joined by other castaways, he faces off against scavengers and monsters, only to encounter greater threats. Pursued, outsmarted, and manipulated on every side, 404 teeters on the brink of annihilation. His only chance of survival? Those bits of himself—the connections—he hasn't lost.
Previous sponsors
Are you excited to take the next step in your speculative fiction journey? No, not an actual trip to space, time travel, or forging your own sword—joining us for Realm Makers 2022! This year's annual writers conference will again offer the event in-person in Atlantic City and live online. So even if you're not ready to travel in July, you can still see the teaching in real time. Every class will be livestreamed for our virtual attendees. Whether attending in Atlantic City or online, all attendees will have the chance to connect on the RealmSphere in a dedicated conference space in our online community. Realm Makers 2022 is an amazing value because this year, every attendee gets access to replays of every class, available through the RealmSphere. No matter how you attend, if you have a manuscript you want to pitch to our participating agents and editors you will be able to do so.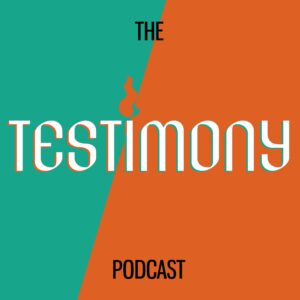 The Testimony podcast features people of faith telling the stories that matter from their lives. These are testimonies of God's grace in times of great blessing, as well as moments of hardship and difficulty. Each episode features a conversation between host Andrew Chamberlain and a guest who reflects on the times in their lives when they have felt Jesus as their close companion. These can be hard conversations, but they tell of the mercy and grace of God. You'll hear from men and women from a wide range of backgrounds; leaders in the church, artists, musicians, writers, and entrepreneurs, sharing their testimony of how Jesus has journeyed with them in their lives.
You can listen and subscribe to the Testimony Podcast on Apple Podcasts, Amazon, Spotify and wherever you source your podcasts.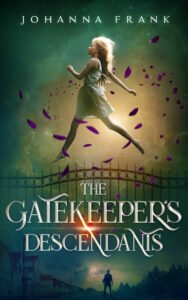 Every choice he makes complicates his life. When a teen has a chance at redemption, can he find his way back or remain forever cursed?

1973. Thirteen-year-old Matthew Mackenzie struggles to fit in. Unable to come to terms with his father's passing five years prior, he tries to sidestep unwanted attention from violent bullies by telling little white lies. But when a fistfight lands him on the brink of death, he's shocked when he finds himself hovering outside his beaten body in the company of an overly friendly spirit.

Pipiera avoids change at all costs. As assistant to the head gatekeeper of an ethereal kingdom, she's less than thrilled when she's sent to Earth to aid a traumatized boy headed down a dark road. But when a supernatural rebel interferes with her job, the bright-eyed being fears she'll blunder her mission.

As Matthew feels the pull of adventure from his suspicious new friend, he worries that he may never be able to right all of his wrongs. And as Pipiera continues to fail to influence Matthew, she finds herself caught in an adversary's web of deceit.

Can Matthew and Pipiera steer clear of the trap and reach the path of enlightenment?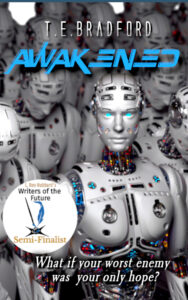 What if your worst enemy was your only hope? What if saving your life meant destroying your beliefs? How far would you go to survive?

MACs (Manufactured Anodic Commandos) were designed for battle. Most people believe sending robotic soldiers into combat is better than risking human lives. But Cara has seen what happens when unfeeling, soulless automatons decide who lives and who dies. Machines don't care whether the enemy is holding a rake instead of a gun, or that a six-year-old girl watches from a bedroom window. All they know is what they were programmed for—destruction.

When Cara finds herself wounded and defenseless in the middle of a battle zone, she has no choice but to use the only weapon she can find: a disabled MAC. Without him, she won't make it out alive. With him, she might come out a different person. Will hate destroy her? Or will the natural love of a creator for its creation open her eyes to a truth that changes everything?
Forced out on the road with the boy left in his care, Jovan determines to journey into the cave of the bear—to seek out those that would do him and his boy harm.

It is the boy and his bottomless well of soul-searing magic that they seek.

They would do anything to exploit it.

And Jovan would do anything to stop them.

Book 1 of the Needle and Leaf series.
"Steeped in a wealth of brooding Slavic folklore, Thrice is a deeply personal story of a reluctant father and the mysterious child in his care. It beautifully weaves a tale of personal survival with a much grander narrative of ill-fated bargains and dangerous magic of the past to tell a story that's both intimate and epic."

—Graham McNeill, New York Times bestselling author of A Thousand Sons
Novel Marketing is the longest-running book marketing podcast in the world.
Host Thomas Umstattd Jr. explores how authors can best reach their readers.
Subscribe in your favorite podcast app or listen at NovelMarketing.com.
One of our favorite episodes is The 10 Commandments of Book Marketing:
Love thy reader as you love thy book.
Thou shalt write for thy reader, not for thyself.
Thou shalt persist in thy craft.
Thou shalt measure thy marketing.
Thou shalt not dig thy well whilst thou art thirsty.
Thou shalt own thine own platform.
Thou shalt weigh thine options before investing in marketing.
Thou shalt surround thyself with savvy authors.
Thou shalt not publish thy first book first.
Thou shalt not be false to thine own brand.
With no knowledge of his true heritage, a young rancher, Leon Waldman, must forge a bold path for survival when he is tossed into a legendary world of powerful skin-changers and deadly creatures of myth! . . .

Leon knows the mercenaries have plans that may or may not include him and the others, and the locals prove to be just as dangerous as they look.

Come what may, he is determined to stick to a promise made to his grandfather, a promise to find a way home for him and those forced through the portal with him. To do so, he's going to have to push himself in ways he never thought possible, and a simple bone handled Blade maybe the key to either making or breaking that effort.

But before he can make good on any promises, he must learn to navigate this new mythical land with a rancher's grit, a unique set of powers, and some new friends along the way.
"This is a GOOD BOOK! … Engaging characters, good pace, good suspense …"

—author James Haddock, Amazon bestselling western sci-fi author
When a habitable planet is discovered just four light-years from Earth, governments and private corporations rush to build a ship to take the first humans there. But only a few of the colonists wake up from cryosleep after the sixty-year journey, and as their ship comes into orbit around the new planet, they find themselves surrounded by death.

As the survivors scramble to make sense of what has happened, they find their own lives under threat, and, pursued by their enemies, they escape to the surface of the new planet. Caught between their human adversaries and whatever the planet throws at them. the survivors fight to stay alive, as circumstances drive them towards a final, deadly confrontation.

Book 1 of the The Centauri Sequence series.
"This gripping piece of fiction … well-written and worth recommending!"

—reader review
What would you give for a chance to change the past or prevent it from recurring? Paul Elias is burdened by regret and the tumor that may take his life at any time. So he embarks upon a desperate quest: to find a new guardian for his granddaughter Pearl in the small hometown he fled forty years ago. But this is a novel by Shawn Smucker, and in The Weight of Memory, dark secrets lurk beneath even the most placid of surfaces. Is the ghostly woman who makes Pearl run strange errands at night merely a phantom of Pearl's imagination, or something more? The story unfolds like a sleeper waking from a dream: slowly, tentatively, clinging to the hope or fear of world-ending reality. Smucker imbues his tale with characteristic melancholy—a haunted awe of lost and desolate places—but also with deep compassion for its flawed and thoughtful characters. In the end, however, the dreamworld never fully recedes, and The Weight of Memory may prove satisfying mainly to readers who love ambiguity.

Best for: Adults who wish to sink down into an imaginative and immersive reverie.

Cain's Redemption is the new Christian thriller from A. J. Chamberlain and the sequel to Urban Angel.
Winning the battle is not the same as winning the war.

Alex Masters is pursuing her dreams and Daisy has overcome her demons, but the enemy does not rest, and he is desperate to atone for his mistakes. Out of that desperation, a new plan emerges that is fashioned to exploit the weaknesses of his opponents.

But even as the enemy's plans unfold, so does the potential for love. This love may fulfill its destiny: but first it must survive, and for that to happen there must be redemption.
One reviewer of Urban Angel said:
I was so immersed in this book I felt I was there walking every step with the characters. It made me think about my Christian faith and the way in which God is always nearby. I cannot recommend this book highly enough and eagerly await book 2 in the series.
Remember the scene in The Princess Bride when Vizzini is trying to figure out which goblet is poisoned? "Are you the kind of man who put the poison in his own goblet or the goblet of his enemies?"
Imagine that mental puzzle but as a team game, where you not only figure out what your opponent is doing, but what your teammate is doing as well. In Dragon and Rider, you play as either the dragon or the rider, and battle together against another dragon/rider team. You have to mentally sync with your teammate while out-thinking your opponents. Put another way, Dragon and Rider is multiplayer rock paper scissors with all the upgrades.
The game fits in your pocket, takes five minutes to learn, only 30 minutes to play and a lifetime to master.
The game was discounted on Kickstarter until September 19, 2021.