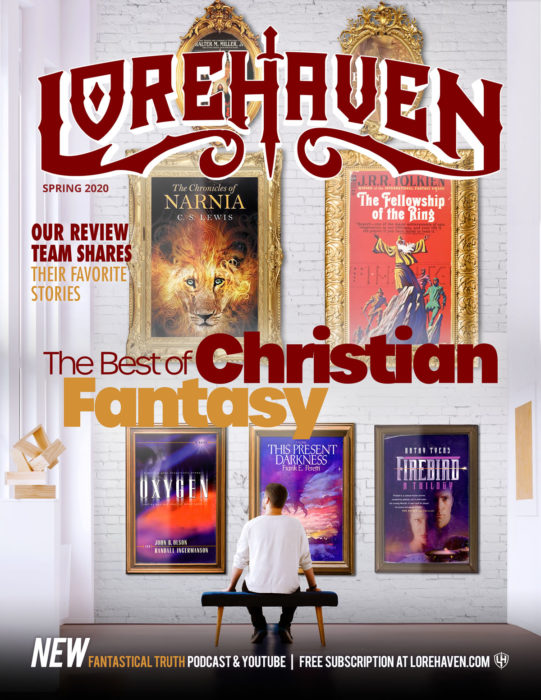 We help more fans find the best Christian-made, fantastical novels.
What is Lorehaven?
Lorehaven serves Christian fans by finding biblical truth in fantastic stories. Free digital magazines, an online library, the Fantastical Truth podcast, and a thriving community help fans explore fantasy, science fiction, and other fantastical genres for the glory of Jesus Christ.
Lorehaven began in 2018. (But our roots go much deeper, to 2006.)
How does the magazine work?
What's inside Lorehaven magazine?
Practical, positive reviews of Christian-made fantastical novels.
Articles helping fans who love Jesus to explore speculative stories.
Sponsored content, including book reviews and advertisements.
Who is Lorehaven's audience?
We are reaching thousands of readers and podcast listeners.
These are not just other writers. These are new fans: kids, young adults, and grown-ups who enjoy Christian-made, fantastical novels.
We share specific reader, listener, and social media fan totals in our media guide (available upon request).
How can we share your stories with new fans?
We'd love to help you reach our readers in any of these three ways:
You can request a review for your novel in the magazine itself.
You can advertise in the magazine, podcast, and/or website.
You can add your novel for free in the expansive Lorehaven library.
Finally, you can send other feedback, such as comments or questions.