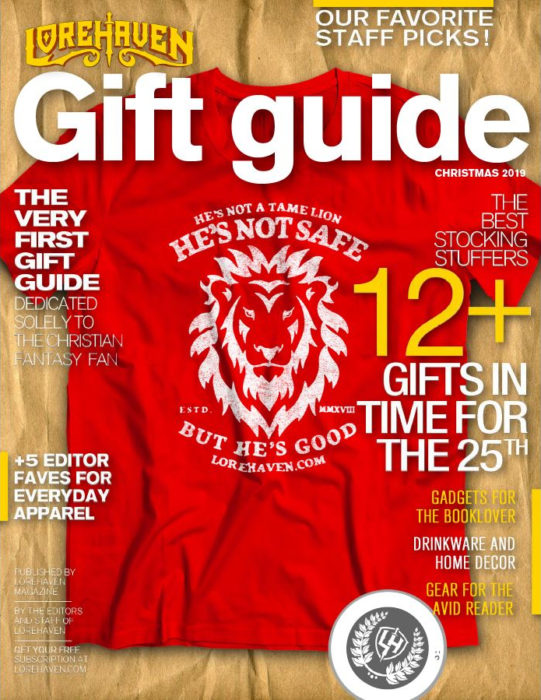 Wear the wonder with exclusive designs focusing on Christian fandom (plus a few other great gifts).
Lorehaven offers these fantastic gift options for Christian fantasy fans, including five exclusive wearable designs.

Download the complete Lorehaven Gift Guide (PDF)!

Or click on each item below to go straight to the purchase page.

Revenues support the mission of Lorehaven magazine: paying reviewers, designers, and editors!

Note: You can find each wearable design in other forms: hoodie, T-shirts, V-neck T-shirts, and long-sleeved shirts! See the full online store.

Also note: For T-shirts, women's sizes in particular skew smaller. Order one size over the size you'd usually choose.
Wear the wonder.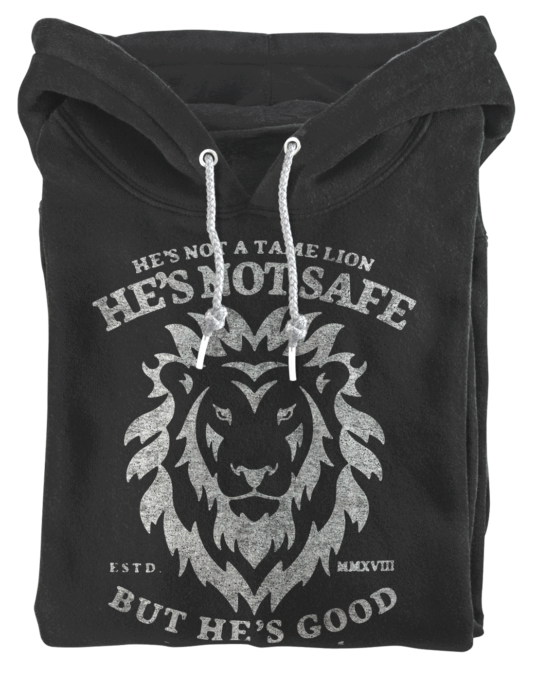 Keep warm and snug during chilly weather, while thanking the Lion it's not always winter and we can still celebrate Christmas.
Show your fantasy colors with this premium shirt, available in men's, women's, and youth cuts. Machine-washable. We suggest air-dry to preserve the print. Perfect for everyday wear.
Celebrate great stories.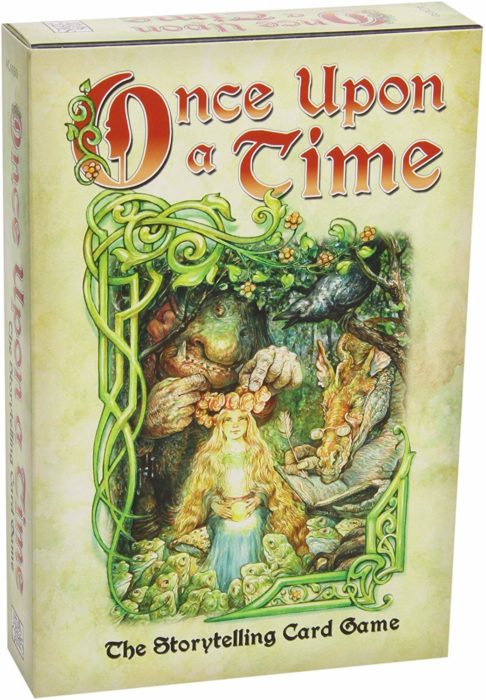 Who doesn't love to spin a good yarn about dragons and heroes? We grabbed some imaginative friends and this "Once Upon A Time: The Storytelling Card Game" ($20) that had us regaling each other with fantastical fun for hours.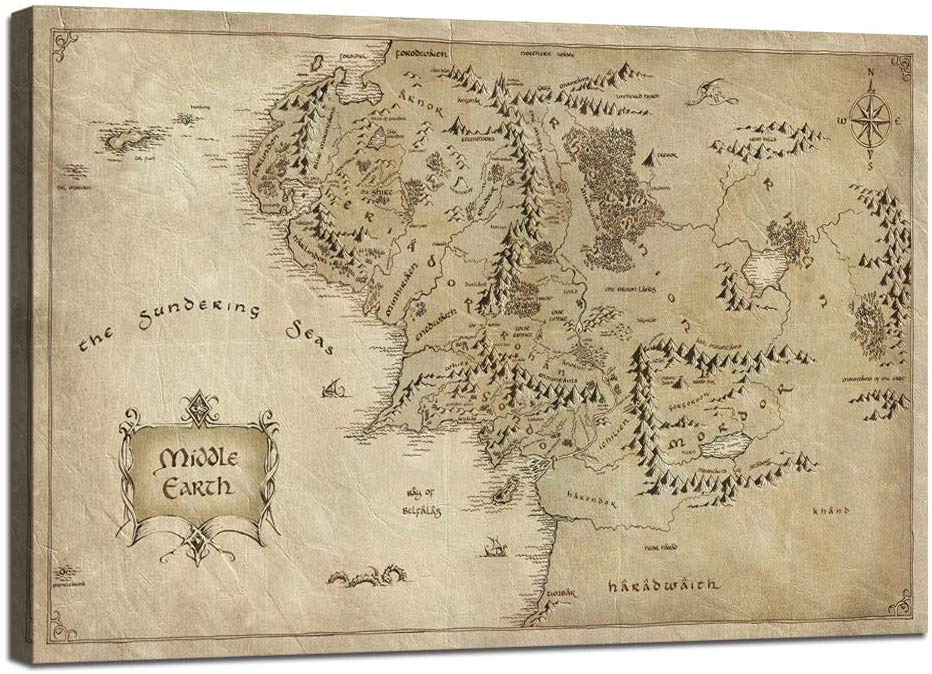 You're going on an adventure! Gaze across the Shire, Rohan, Gondor, and far over the Misty Mountains cold with this epic wall hanging. It comes in various sizes, from 12×18″ to 30×40″.
Read more books.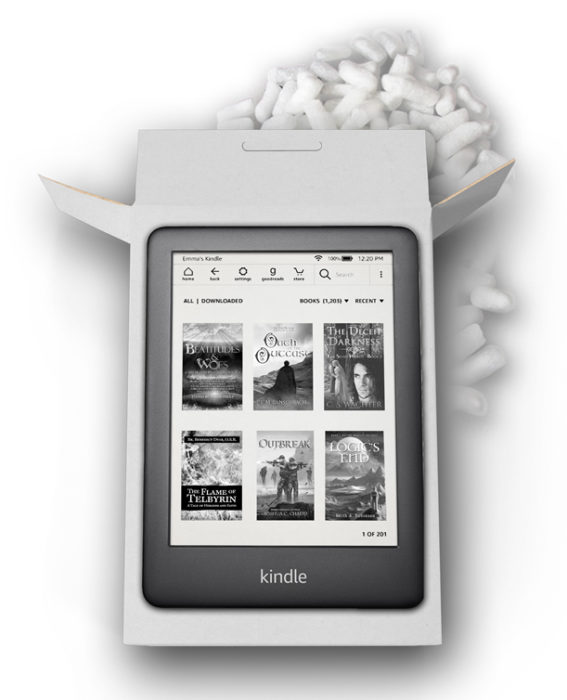 Kindle Paperwhite eBook Reader (from $85)
Too many books. The shelves just can't take it, captain. What's a fantasy fan to do?
Naturally, invest in a digital reading device, such as the Kindle Paperwhite eBook Reader (from $85). Unlike a smartphone or full-function tablet, a device like this helps you clear aside distractions. No texts or social notifications can disturb you here.
Subscribe to Amazon's library service. Or stick with the books you've known, loved, and bought. Not to mention all the Lorehaven-reviewed titles you'll love to explore—either showcased in your library, or secretly stowed on these cyber-shelves.
Oh, and did we mention it's waterproof? You can take your Kindle to Atlantis.
Truly it is more blessed to give—or to loan out your books—rather than receive (Acts 20:35). But what if you can't track where your loaned books all went?
For a bibliophile, indeed, there's no greater pleasure than sharing beloved books, and no crueler pain than losing them for good. To help resolve this dilemma, and to preserve your godly generosity, enter Knock Knock's Personal Library Kit ($13).
Revive old-fashioned library circulation techniques for fun and book retention. Whimsical stamps and font selection will take your friends and families back to those thrilling days of yesteryear, as they find in the book itself the exact date you expect your hardbound and paperback friends to be returned.
Best of all: no need to order extra copies. Not that there's anything wrong with that.
Now here is a shiny wonder.
When shut, this device resembles a standard book-sized book. But when opened, it spills out the magical glow that can only come from God's gifts of imagination plus electricity.
Battery charges with a USB cord.