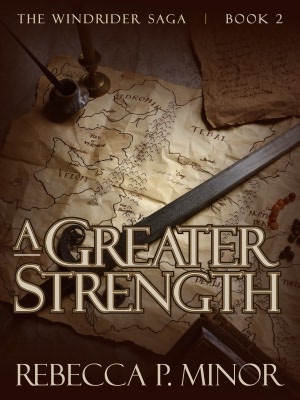 Author:
Ages:
Genres:
BookTags:
Publisher:
Lorehaven may use referral links. As an Amazon Associate, we earn from qualifying purchases.
Loner though he may be, Captain Vinyanel Ecleriast knows he cannot hope to accomplish his newest mission on his own. He and his comrades have managed to avert the disaster of their king's abduction, but all is not well in the elven capital of Delsinon. Six precious Talismans of Passage slip farther from the elves' grasp with each moment they contemplate a solution. Vinyanel's superiors send him to reclaim what enemies have stolen.
He assembles an unlikely squadron and leads them from the back of his silver dragon mount and friend, Majestrin. Their guide: a rogue who once attempted Vinyanel's assassination. A stealthy marksman, a bookish warrior who fights with grace, and a prophetess for wise (though sometimes annoying) spiritual guidance fill out the ranks.
The journey to the far reaches of the continent confronts Vinyanel with temptation, betrayal, and his own frailties, and all these threaten to unravel the mission. Acting as a vessel of justice is easy  – but mercy? That requires a far greater strength.
Book 2 of the The Windrider Saga series.
A Greater Strength is the second book in the Windrider Saga, and the better of the two. Here we crawl back into the mind of the grumpy elf warrior, Vinyanel Elcarest, and further his adventures as he finds himself on an official mission of damage control after the events of Divine Summons. A mission that includes characters old and new astride the beasts of the very first Windrider battalion on their way through distant lands and vast geographies to recover what was lost. In book one. You read that right? Becaue you should.