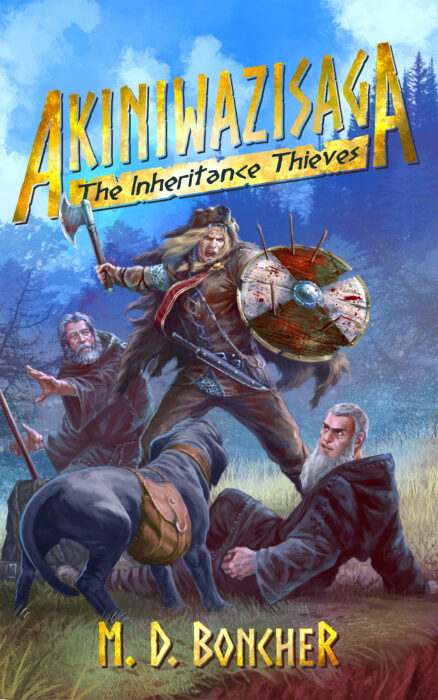 Author:
Ages:
Genres:
BookTags:
Publisher:
Lorehaven may use referral links. As an Amazon Associate, we earn from qualifying purchases.
In Akiniwazi, the veil between Heaven, Earth and Hell is torn. Here angels, miracles and gifts of the Spirit do battle against demons, curses and their sorcery. This is a wild land of ice and steam, where two cultures are trapped in a war to the death and the fate of every soul hangs in the balance.
What does it profit a man to gain the world, but lose his immortal soul?
For centuries, the Akiniwazi Union, has been ruled by the Sveinnaettir dynasty. Now crumbling under the weight of debt, politics and an ancient family curse, Gregor the Visekonge entrusts his son with a dangerous quest in an attempt to restore the power of his crown. The Visekonge's plan emboldens an ambitious vassal to steal the crown for his own son and rewrite the lines of succession.
But God has a plan of His own.
To put the Battle of Athrvorthfestning behind him, Inquisitor Urban heads for home and much needed rest. Along the way he encounters Aske Rekkerson, a Skaerslinger timberjack who shows him a ring of silver and a ring of gold and tells the grisly tale of their discovery. Urban connects these rings to the vicious politics of the Visekonge's court as well as the sectarian intrigue behind Brother Finn's exile. Brother Finn finds himself plucked from his peaceful exile and unknowingly dropped into the middle of a corrupt and powerful conspiracy that threatens the Union, the Kyrkja and his life.
Book 2 of the Akiniwazisaga series.