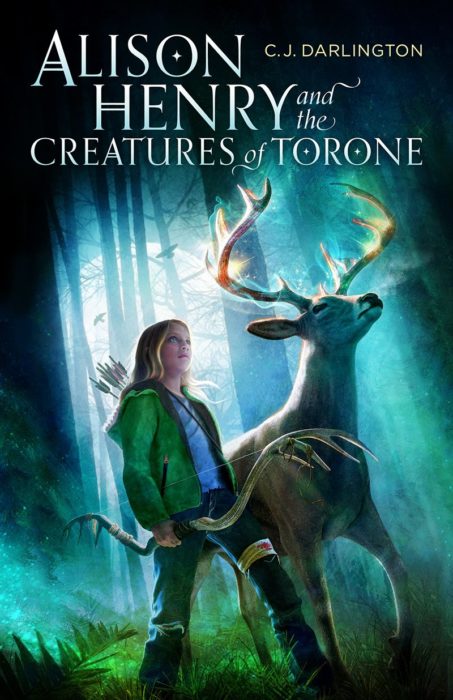 Author:
Ages:
Genres:
BookTags:
Publisher:
Lorehaven may use referral links. As an Amazon Associate, we earn from qualifying purchases.
After being picked on at school yet again, Alison Henry seeks refuge in her favorite place, the woods behind her cabin home. Her day couldn't get any worse. At least that's what she thinks before she spots the magnificent buck. Desperate to protect the deer from a teenage gang out to shoot him, Ali has no idea she's about to begin the adventure of a lifetime. This buck is no ordinary deer, and it turns out Ali is no ordinary girl.
When she suddenly begins to hear the buck talking in her head, she thinks she's going crazy. She certainly can't be The Interpreter this buck named Artemis says she is, the one destined to bring together the men and creatures of his realm. She's just a kid who misses her deployed father and gets teased at school for wearing the wrong clothes. But Artemis is convinced. She must follow him.
Before the full moon sets Alison Henry finds herself in the strange land of Torone where evil beasts trap and devour the creatures of the woods and the rightful heir to the throne is hunted and on the run. What can one girl possibly do?
Despite its simplicity, Alison Henry is good comfort food for people who dream of other realms.
Lorehaven Review Team
, spring 2018
Once the people and animals of Torone could speak to each other. Then the people forgot. But after the invasion of monstrous kozas, no one can stand alone. The gap will be bridged by young Alison Henry, plucked out of our world. C. J. Darlington, in Alison Henry and the Creatures of Torone, spins this tale of usurpers, chosen ones, and talking animals. The tropes are familiar but satisfying, and female heroes lend a modern flair. References to the Bible root the story in a Christian cosmos—religion in Torone is vague but wears the Christian trappings of chapels and christenings. The style of the book is unadorned and, at times, too obvious even for its twelve-year-old heroine. Despite its simplicity, Alison Henry is good comfort food for people who dream of other realms.
Best for: Middle-grade and young YA readers, especially those who love animals.

Discern: Mild name-calling and non-graphic violence.