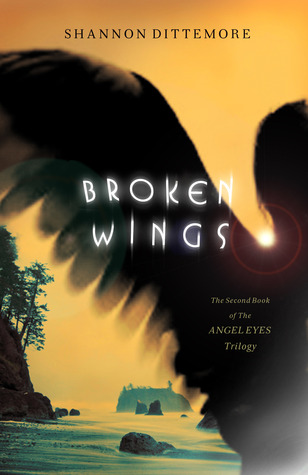 Author:
Ages:
Genres:
BookTags:
Publisher:
Lorehaven may use referral links. As an Amazon Associate, we earn from qualifying purchases.
Angels with wings of blade. Demons with renewed sight. And a girl who has never been more broken.
Brielle has begun to see the world as it really is, a place where angels intermingle with humans. But just when she thinks she's got things under control, the life she's pieced together begins to crumble.
Her boyfriend, Jake, is keeping something from her. Something important.
And her overprotective father has turned downright hostile toward Jake. Brielle fears she'll have to choose between the man who's always loved her and the one who's captured her heart.
Then she unearths the truth about her mother's death and the nightmare starts. Brielle begins seeing visions of mysterious and horrible things.
What she doesn't know is that she's been targeted. The Prince of Darkness himself has heard of the boy with healing in his hands and of the girl who saw through the Terrestrial veil. When he pulls the demon Damien from the fiery chasm and sends him back to Earth with new eyes, the stage is set for the ultimate battle of good versus evil.
Brielle has no choice. She must master the weapons she's been given. She must fight.
But can she fly with broken wings?
Young adult contemporary supernatural, Book Two of the Angel Eyes Trilogy