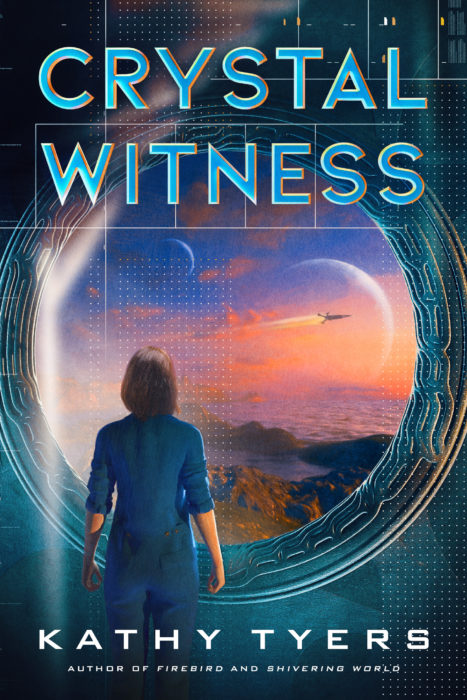 Author:
Ages:
Genres:
BookTags:
Publisher:
Lorehaven may use referral links. As an Amazon Associate, we earn from qualifying purchases.
Her memories are blocked. Her freedom is gone. Her crime is a mystery.
When Ming Dalamani awakens from twenty years of suspended animation, she recalls only fragments of her former life: the life she led before she was arrested by the governing interplanetary corporation, Renasco, for a now unremembered crime.
Relocated to an alien world far from the only home she has ever known, Ming serves a powerful Renasco representative to repay her debt. But daily she lives with deadly threats from two men—the hideous mutant Zardir Huekk and the handsome, secretive musician Tieg Innig—who both want the same thing: information. Renasco-trained as a calligrapher in three dimensions, Ming begins to remember more: a clan, a mission, and interstellar piracy.
Ming must decide where her loyalties lie: with her powerful new employer, with a budding resistance movement … or elsewhere.
Crystal Witness exudes a galactic aroma that pulls in readers with strength like the vacuum of space.
Lorehaven Review Team
, fall 2020
On a planet dedicated to the production of perfume, it may not pay to notice that something smells fishy. This spellbinding tale spills from the mind of Kathy Tyers in Crystal Witness. Ming Dalamani, a mind-wiped prisoner reeducated as a gel-calligrapher, must fight to remember who she was, and for what exact purpose she's always been willing to die. Under constant threat of paralysis via probation collar, Ming struggles to regain equilibrium on Mannheim, a new and fascinating world dominated by the Renasco fragrance corporation. But the more Ming learns, the less she feels she can trust anyone. Intricately drawn characters and settings entice the imagination. From the pulse-pounding opening aboard a family-operated smuggling ship, through an unfortunately rushed conclusion, Crystal Witness exudes a galactic aroma that pulls in readers with strength like the vacuum of space.
Best for: Teens and adults seeking an unconventional space opera.

Discern: References to drug use.