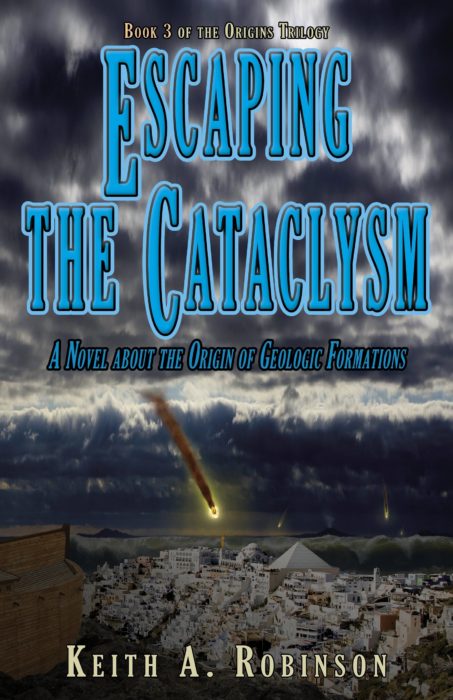 Author:
Ages:
Genres:
BookTags:
Publisher:
Lorehaven may use referral links. As an Amazon Associate, we earn from qualifying purchases.
Trapped in the past!
Having traveled over four thousand years into the past, Rebecca Evans, her husband Jeffrey, and their companions find themselves stranded by a malfunctioning time machine just days before the greatest catastrophe in the history of the earth: the worldwide Flood!
Accompanied by a technologically-enhanced language specialist, a mysterious, wolf-like giant, a hovering utility droid, and several others, Rebecca and Jeffrey fight against the odds to save their relationship, their lives, and their souls. The travelers are caught in a race against time to fix the machine in order to escape the coming destruction. However, help proves difficult to find in this strange world that is both foreign, yet disturbingly familiar. Desperate, Rebecca and her companions seek out the one man who might be able to help them: the ancient Patriarch of all mankind, Noah.
Escaping the Cataclysm is the exciting conclusion to the Origins Trilogy. Filled with intense action, fascinating locations, spiritual warfare, frightening villains, and realistic characters, it keeps readers riveted while at the same time presenting scientifically-based and carefully-researched material about the Flood of Noah and its effects on the earth.
Book 3 of the The Origins Trilogy series.