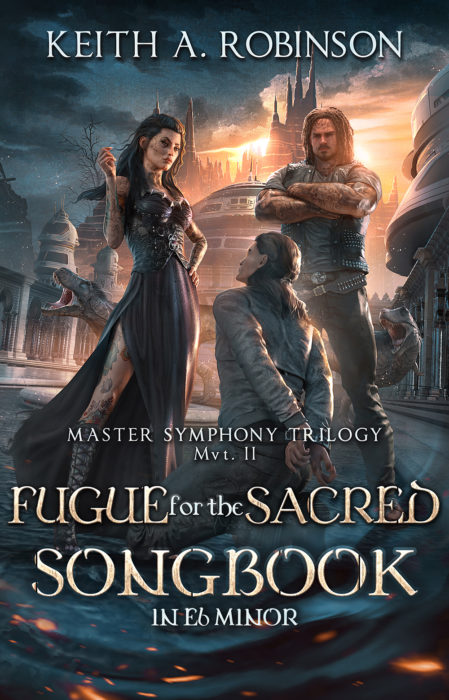 Author:
Ages:
Genres:
BookTags:
Publisher:
Followers of the Great Composer seek to stop the evil Tritonus Overlords in a universe where music flows through creation.
Khalen never wanted to see his home planet again.
Forced to return to the vile culture of his youth, he now must face the family he left behind—a family that wants him dead. Their malice and hate are set on breaking his body and spirit, as well as destroying his faith in the Great Composer. But this time, Khalen is not alone.
With the aid of a Solemsiel Arranger, a former Augmented soldier, a wealthy Lah'grex governor, and unexpected allies, Khalen must find a way to escape not only the planet of Meh'ish, but also his brutal past. Yet more is at stake than he first realizes. He soon discovers his captivity is part of a larger plot to enslave the free races of the Twin Galaxies. The evil Tritonus Overlords, with dissonant musical energies and a mysterious fleet at their command, are preparing to wage war. And the hidden Sacred Songbook holds the key to their victory!
Fugue for the Sacred Songbook develops the melodies and harmonies established in Movement I of the Master Symphony. Enter once more into a universe of alien technologies and exotic worlds – a universe where music flows through creation as a spiritual energy shaped by powerful maestros for either harmony or discord.
Book 2 of the The Master Symphony Trilogy series.