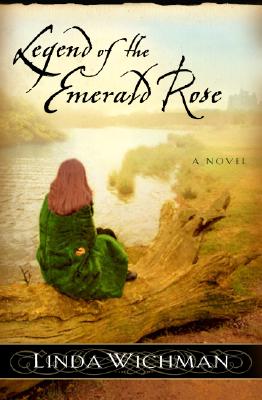 Author:
Ages:
Genres:
BookTags:
Publisher:
Lorehaven may use referral links. As an Amazon Associate, we earn from qualifying purchases.
After the deaths of King Arthur and Guenevere, Merlin's son Shadoe un Hollo Tors and warrior princess Emerald Rose Rayn must join together, fight sorcery and demons, and save the Isle of Might. Medieval fantasy by Linda Wichman.
Linda Wichman · January 2005 · No comments
· for
adults
,
teens + young adults
Legend begins where truth ends … or is it the other way around?
King Arthur is dead. Guenevere has been slain. Merlin has vanished. And Camelot seems lost forever. The servants of the evil one are intent on capturing the Isle of Might no matter the cost — but the remaining Knights of the Round Table have a plan. …
The unlikely princess: Protected from the knowledge of her birthright by the Knights of the Round Table, Emerald Rose Rayn is a high-spirited lass and a skilled warrior with an unshakable faith in God.
The reluctant apprentice: Embittered by his father Merlin's betrayal, Shadoe un Hollo Tors abandons God and Camelot, until a dream returns him to his childhood home to fulfill his destiny and appoint Arthur's rightful heir to the throne.
Bound by Divine providence, divided by distrust, and threatened by sorcery and demons, Shadoe and Rayn must overcome their instant dislike and mutual attraction to save the isle.
"With bardic skill, Wichman weaves a fresh account of the war between light and darkness for Camelot's heritage, holding the reader spellbound to the last and leaving them wanting more."

—Linda Windsor
Award-winning author of Maire, Riona, and Deirdre
(The Fires of Gleannmara Celtic Trilogy)