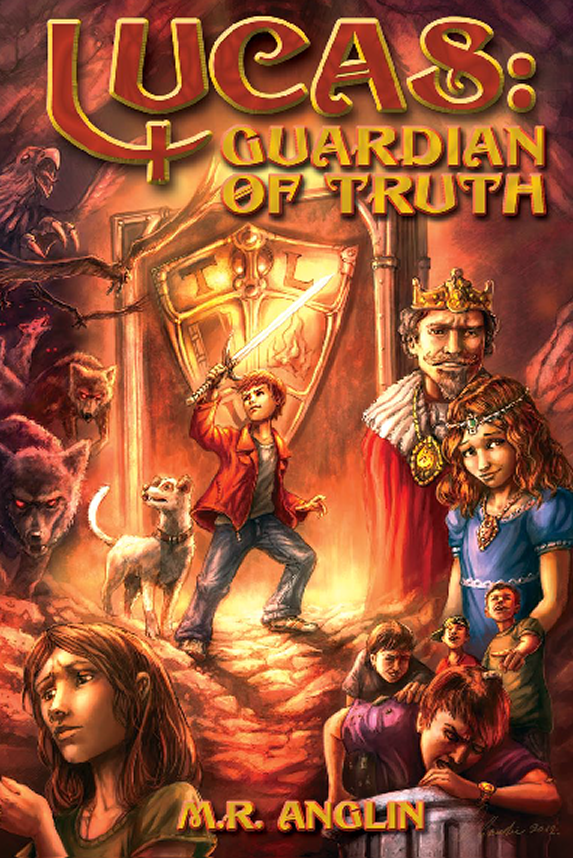 Author:
Ages:
Genres:
BookTags:
Publisher:
Lorehaven may use referral links. As an Amazon Associate, we earn from qualifying purchases.
After being humiliated by bullies, eleven-year-old Lucas Phelman is given a strange watch with bizarre effects.
M.R. Anglin · May 2012 · 1 comment
· for
middle grade
Eleven-year-old Lucas Phelman knows he's found trouble when middle-school bullies surround him on the way home from school. In just a few moments, he transforms from the bravest space cadet in the galaxy (at least, in his imagination) to a loser in a garbage can. Adding insult to injury, they take a video of the humiliating event and post it on the Internet for the entire school to see!
Hiding the truth from his mother, he accepts a gift left to him by his absent father. The strange-looking watch fits securely on his wrist. But, he discovers wearing the watch causes bizarre things to happen. His imaginary world follows him into reality, along with odd animals and the ability to destroy them!
Lucas must trust a mysterious creature that controls the watch — a device that can transport him to Kalaria, a place where nothing is as it seems. There, Lucas learns that he is the Guardian of Truth, destined to save Kalaria from the Mind Master, a creature bent on destroying the planet, and imagination along with it.
But even Lucas, with the strongest imagination of all, isn't powerful enough. He learns of a powerful tool, the Book of Truth, which he must find and master its use to defeat the Mind Master for good.
But how to find it? And, is he brave enough to try? If he fails, Kalaria is doomed … and the Earth is next!