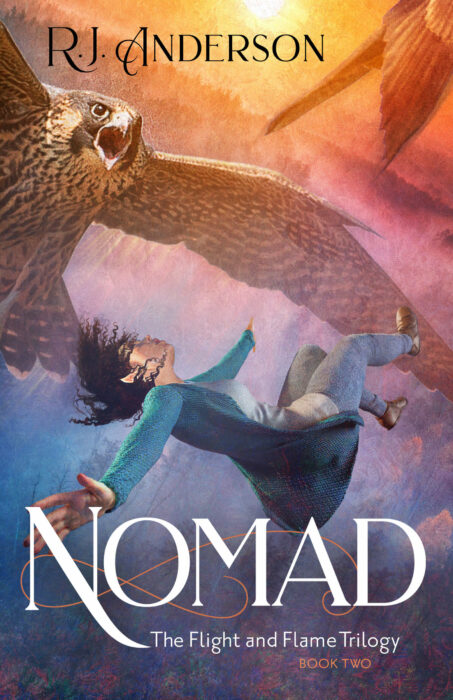 Author:
Ages:
Genres:
BookTags:
Publisher:
Lorehaven may use referral links. As an Amazon Associate, we earn from qualifying purchases.
Banished from her underground home by Betony, the queen of the Cornish piskeys, young Ivy sets out to forge a new life for herself in the world above. But a deadly threat lingers in the mine, and Ivy cannot bear to see her people suffer while Betony refuses to believe. Somehow she must convince the queen to let them go.
Her mission only becomes more complicated when Ivy starts to dream of the ancient battles between her ancestors and the spriggan folk. Who is the strange boy in her visions? Could her glimpses of his past help Ivy find a new home for her fellow piskeys?
To find the answers, Ivy must outfly vicious predators, outwit cunning enemies, and overcome her own greatest fears. And when evil threatens the people Ivy loves best, it will take all her courage, faith, and determination to save them.
Book 2 of The Flight and Flame Trilogy series.
R. J. Anderson's fantasy Nomad is a rollicking read with fascinating conflicts and plot twists.
Lorehaven Review Team
, winter 2020
A tiny heroine finds big adventure in R. J. Anderson's Nomad, book 2 of the Flight and Flame Trilogy series. It follows Ivy's adventures as she explores the greater world, learns more about her gifts as a child of piskeys and fairies, and makes new friends as well as a powerful enemy. Her efforts to help her piskey clan appear largely thankless, and she becomes embroiled in the convoluted past of her companion Martin. Developments and discoveries abound, though as befitting the middle book of a trilogy, fans will find little resolution so far. Overall, Nomad is a rollicking read with fascinating conflicts and plot twists that should be very satisfying to those who enjoyed the first book, Swift.
Best for: Young adults and older readers.

Discern: Some fighting and violence, including one character severely injured on purpose by another character.