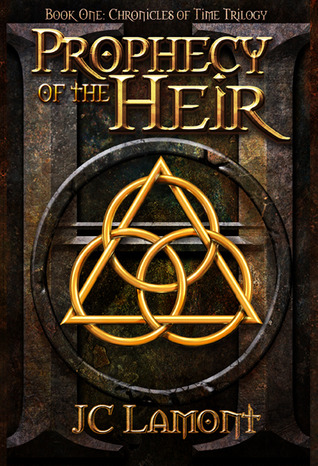 Author:
Ages:
Genres:
BookTags:
Publisher:
Lorehaven may use referral links. As an Amazon Associate, we earn from qualifying purchases.
Embedded within the gnarled knot of a gold tree lay the key to the fate of worlds. Its fruit, the bane of mortals and the lust of spirit-lords, conjures the wraith of death, whose power is wielded by the dark lord, Hashatan.
Attempting to escape his predestined fate, Hashatan summons an army of blood-lusting warlords and fire-breathing horses as he seeks to annihilate the ancestral line of the prophesized Heir, thus preventing his birth.
Only Michael can stop him — a vigilante haunted by visions of a bleeding tree growing atop a blackened skull.
Book 1 of the Chronicles of Time fantasy series for teen readers and older.
Once in a lifetime, you come across a story that bursts through all boundaries of literature. In Prophecy of the Heir, J.C. Lamont spins a familiar story in a brand-new light. Everything you think you knew about the Bible, you realize you didn't know at all, and history and scripture are woven together in the breakneck pace of her storytelling.

Robert A. Mullin (from Amazon.com)