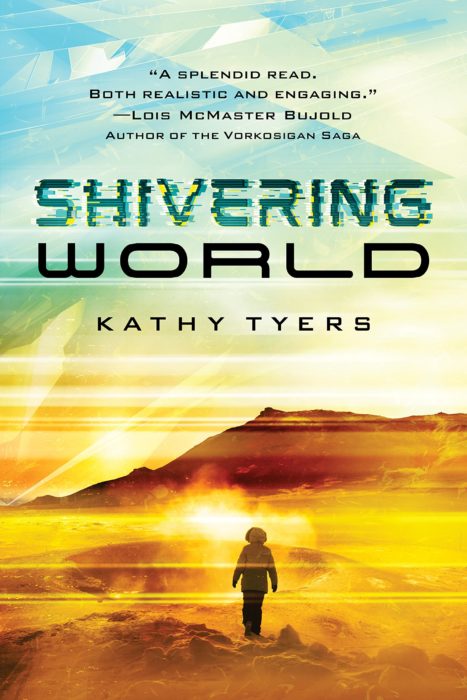 Author:
Ages:
Genres:
BookTags:
Publisher:
Lorehaven may use referral links. As an Amazon Associate, we earn from qualifying purchases.
Microbiologist Graysha Brady-Phillips accepts a hazardous position assisting in terraforming the planet Goddard, partly to get out of debt and partly in desperate hope. There's a chance that the colonists are conducting illegal genetic research, which could provide a cure for the genetic disorder slowly killing her. But genetic engineering is banned by the powerful Eugenics Board, and Graysha is the daughter of the board's high commissioner. When the colonists discover her connection, she is ostracized—for the possible penalties for conducting their radical research include death. Graysha tries to pursue her profession and befriend the colonists, but soon she is dodging attempts on her life. When her new world is pushed to the brink, Graysha must decide what she will cling to.
"This story grows on the reader much faster than bacteria in a barren biosphere. . . . Shivering World is good medicine."
Lorehaven Review Team
, winter 2018
It's the twenty-second century, and mankind is so over human genetic engineering. Anyone who possesses a tampered genome will be hunted down and irradiated. For Graysha Brady-Phillips, sufferer of a legally incurable genetic disease, this constitutes a death sentence. Unless, that is, she convinces the mysterious Lwuites, terraformer colonists of inhospitable Goddard, to divulge their secrets. But how can she win their trust when her mother, Eugenics Board enforcer, may descend on Goddard in wrath? Sci-fi luminary Kathy Tyers has revised her 1991 novel of the same title to include pronoun-heavy conversations about Christ. Fortunately, this story grows on the reader much faster than bacteria in a barren biosphere. With scientific specificity, slow-burn character studies reminiscent of The Vorkosigan Saga, and subtle romance that out-thaws any greenhouse effect, Shivering World is good medicine.
Best for: Adult fans of intelligent sci-fi willing to tackle religious questions.

Discern: Some innuendo and discussions of sex, brief sensuality, murderous scheming, infrequent violence, and discussion of the behavioral implications of genetic engineering.