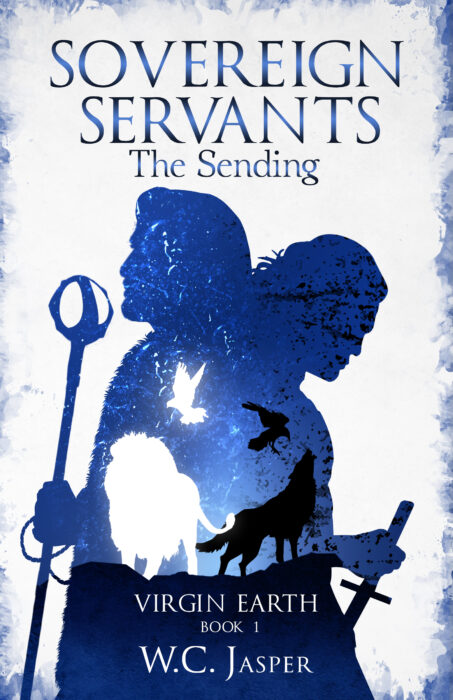 Author:
Ages:
Genres:
BookTags:
Publisher:
Even in a Virgin Earth which is yet undefiled by the baneful touch of man, what can protect this world from inevitable corruption of the human heart?
What is royalty?
Are we rulers? Or are we servants? Are we gods among men? Or are we the stewards of a borrowed world?
An Epic Fantasy set in a prehistoric Earth. A time when the earth was yet undefiled. A time of which no history remains. A tale of destiny and purpose; told through scrolls of prophecy, action, emotion, drama, and a slowly unraveling, deep lore.
A King with a blameless character and rigidly upright moral compass; his younger brother, the Prince who looks at the world in shades of grey, but holds absolute devotion and obedience to his elder brother. The elder brother, the Sceptre; the younger, the Sword. The righteous King, who stands on faith and hope. The sceptic Prince, whose faith lies in his sword; and hope, in vengeance.
What happens when suffocating guilt and scars of the past threaten a father's ability to parent?
What happens when a tiny kingdom has to face the threat of a full-scale war from the largest empire? How will this small nation engage this threat of seemingly insurmountable odds as they face an empire more than four times its size?
Book 1 of the Virgin Earth series.