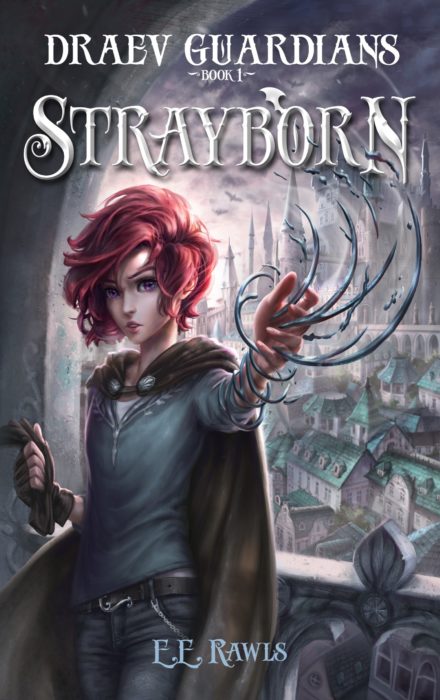 Author:
Ages:
Genres:
BookTags:
Publisher:
Lorehaven may use referral links. As an Amazon Associate, we earn from qualifying purchases.
Only those with the power can become a Draev Guardian.
Cyrus Sole is mad about life. She's half-human, with weak wrists, and not a day goes by when someone doesn't say something mean about it. But when the forbidden power to manipulate metal awakens inside her, everything changes as the Argos Corps is sent to hunt her down…
Aken is a Scourgeblood, the last in a line of monsters, but all he really wants is to gain wings and be free. Until a new power suddenly awakes, changing the course of his life…
The Draev Guardian Academy is their only sanctuary. But training to become a Draev won't be easy. Cyrus has to hide her human side, as she gets placed in Floor Harlow with the outcast students, and nightmares of her deceased mother keep returning.
With creepy Corpsed on the prowl, and whispers of Cyrus possibly being a reborn Hero, both she and Aken find themselves caught up in a web of secrets, racial tension, and an old legend with enemies that could spell their untimely demise…
Book 1 of the Draev Guardians series.
E. E. Rawls's fantasy Strayborn offers an energetic, colorful story, with nature-bending child students and familiar school archetypes.
Lorehaven Review Team
, fall 2020
Cyrus entered the Draev Guardian Academy with two secrets: that she was half-human and that she was a girl. That is at least one secret too many, and secrets have a way of coming out. At that point she'll need forgiveness, or at least luck. In Strayborn, E. E. Rawls tells a school story. The school's children have nature-bending abilities and familiar archetypes: the bully, the outcast, the cool kids. Even so, the central characters feel real and stir emotion. The world, cleverly tethered to our own, mingles fairy races with contemporary accoutrements of engines, guns, and lattes. Dialogue is sometimes unconvincing, and Cyrus's ability and choice to keep secrets tests credulity. All the same, Strayborn is an energetic, colorful story.
Best for: Middle-grade audiences, fans of Harry Potter and the Wingfeather Saga.

Discern: Two or three people are non-graphically killed, one scene depicts kidnapping and may imply some form of abuse, peril to children, a child's pet is killed, fantastical racism, some bullying.