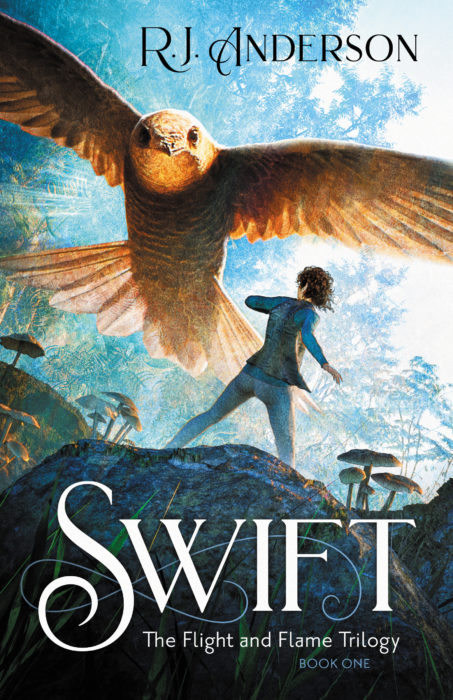 Author:
Ages:
Genres:
BookTags:
Publisher:
To save her people, a wingless girl must learn to fly.
As a piskey girl born without wings and raised underground, Ivy yearns for flight almost as much as she misses her long-lost mother. But the world outside the Delve is full of danger, and her dreams seem hopeless until she meets a mysterious faery who makes her an enticing offer: If Ivy helps him escape the Delve's dungeon, he'll teach her how to fly.
Freeing Richard could cost Ivy her reputation, perhaps even her life. But when her fellow piskeys start to disappear and her beloved little sister goes missing, Ivy has no choice but to take the risk.
Deadly threats and shocking revelations await Ivy as she ventures into a strange new world, uncovers long-buried secrets about her family's past, and finds that no one—not even herself—is entirely what they seem.
Book 1 of The Flight and Flame Trilogy series.
A famous movie colonel stated, "You can't handle the truth!" But just as often it's even harder to handle getting to the truth itself. In R. J. Anderson's Swift, book 1 of her Flight and Flame trilogy, a miniature young piskey woman named Ivy must handle many difficult situations. Only then can she learn many different truths about her mother, her real allies and enemies, the piskeys themselves and their real history, the outside world and whom she can trust, and herself. Ivy's story feels self-contained, though not every question is answered or conflict resolved. This little novel packs big twists and turns that will keep readers engaged all the way through the end.
Best for: Middle-grade readers and young adults.

Discern: Light faith elements, mentions of harsh events in some characters' pasts.