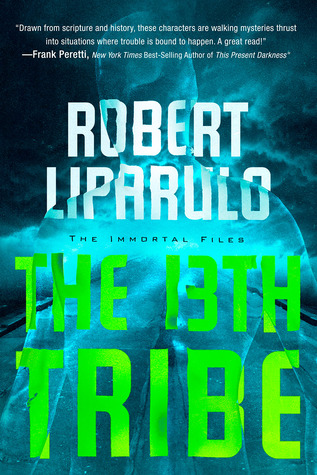 Author:
Ages:
Genres:
BookTags:
Publisher:
Lorehaven may use referral links. As an Amazon Associate, we earn from qualifying purchases.
Since Mt. Sinai these immortals have been trying to earn their way into heaven by killing sinners. Their wrath is unstoppable.
Robert Liparulo · April 2012 · No comments
· for
adults
When a group of immortal vigilantes threatens millions, only one man is brave enough to stand in their way.
Their story didn't start this year … or even this millennium.
It began when Moses was on Mt. Sinai. Tired of waiting on the One True God, the twelve tribes of Israel began worshipping a golden calf through pagan revelry. Many received immediate death for their idolatry, but 40 were handed a far worse punishment — endless life on earth with no chance to see the face of God.
This group of immortals became the 13th Tribe, and they've been trying to earn their way into heaven ever since — by killing sinners. Though their logic is twisted, their brilliance is undeniable. Their wrath is unstoppable. And the technology they possess is beyond anything mere humans have ever seen.
Jagger Baird knows nothing about the Tribe when he's hired as head of security for an archaeological dig on Mt. Sinai. The former Army Ranger is still reeling from an accident that claimed the life of his best friend, his arm, and his faith in God.
The Tribe is poised to execute their most ambitious attack ever and the lives of millions hang in the balance. When Jagger's wife and son are caught in the crossfire, he'll stop at nothing to save them. But how can one man stand against an entire tribe of immortals?
Book 1 of The Immortal Files series, spiritual-warfare thriller for adult readers.