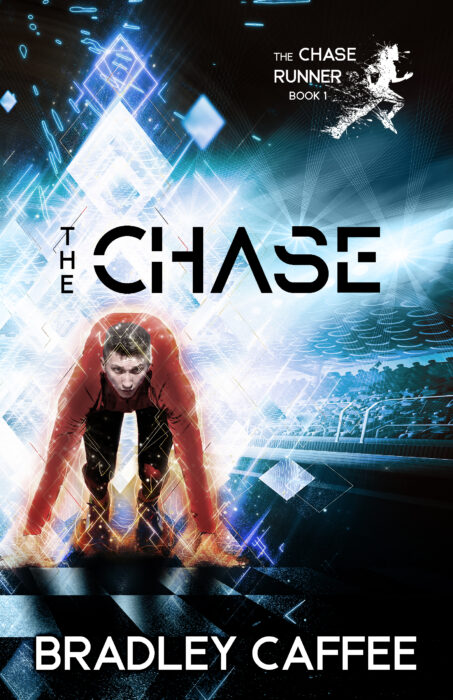 Author:
Ages:
Genres:
BookTags:
Publisher:
Lorehaven may use referral links. As an Amazon Associate, we earn from qualifying purchases.
Win the Chase. Be the hero. Or die trying.​
The chaos and anarchy following the Great Collapse nearly brought the world to its knees until the unchanging Law brought order and peace. Generations later, the twelve alliances of the World Coalition come together once a year to allow their best and brightest young people to compete in the Chase. The prize? A chance to pass exactly one new law.
The son of two former Chase runners, Willis Thomson is the top trainee in the Western Alliance. With the expectations of the world and his heritage driving him, he leads his elite Red Team as they prepare for his moment to become a coveted Law-changer.
Perryn Davis, the new leader of the Blue Team, struggles to survive as she competes as one of the designated losers. She knows that losing means genetic recoding, a process that cannot go on indefinitely, and longs to age out of the program before it kills her.
When a mysterious new racer with knowledge of the outside shows up at their orbiting training center, the natural order of the Western Alliance trainees is upended. In a world where too much knowledge is dangerous, Willis and Perryn find themselves in a race to save their lives and uncover the hidden underbelly of the peaceful World Coalition.
Book 1 of the The Chase Runner series.
Readers who catch a second wind will find a gripping adventure and reason to anticipate the next match.
Lorehaven Review Team
, 2021
On a futuristic Earth, audiences are amused by ruthless competition. Bradley Caffee's The Chase, book 1 in the Chase Runners sci-fi series, pursues nineteen-year-old Willis, elite runner in a game run by sadistic wizards. Unlike other dystopian tournaments, this one is not deadly to all—only to continual losers. Willis begins to doubt certain "truths." When he meets a mysterious helpful slave woman, and confronts other runners' alliances or sabotage, Willis faces terrible choices. Right out of the gate, The Chase introduces a lineup of many characters and rapid viewpoint shifts, threatening to throw this race into chaos. But readers who catch a second wind will find a gripping adventure and reason to anticipate the next match.
Best for: Young adults, sci-fi lovers, fans of The Hunger Games.

Discern: Fairly high levels of violence.