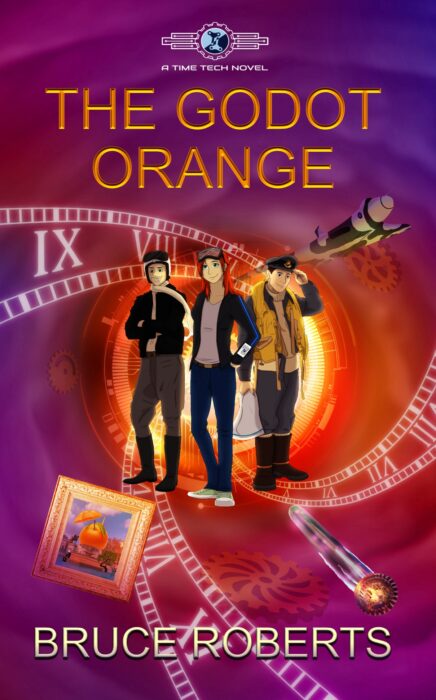 Author:
Ages:
Genres:
BookTags:
Publisher:
Lorehaven may use referral links. As an Amazon Associate, we earn from qualifying purchases.
Wherever you scratch the surface, you will find a whole new universe beneath…
Averting the East of England's accidental annihilation wasn't high on Eddie and Will's To-Do list as the wheels of their Vulcan bomber left the tarmac on that cold winter's day in 1970. Impending doom can quickly change your priorities.
Have you ever wondered, when disaster strikes, how great it would be to be able to turn back time, or at least call for help from a time technician?
The Godot Orange is a journey of discovery as Eddie and Will join Ruby Rowe to time-jump headfirst through the unstable event horizon of family, friends, myths, mysteries, tragedy, triumph, and the dawn of the one and only Time Tech Team: The Fourth-Dimensional Emergency Service. Their mission: "To save the universe one day before yesterday."
For you, the budding time traveller, there are QR Codes launching interactive content and tools to help discover in your reality; the nearest toilet, coffee shop, or if you have devious alien spies among your friends and family.
All this excitement is chaperoned by ZUKANN, the Artificial Intelligence voice created with IBM technology. For your added protection, All time streams and future events are controlled and maintained by FENDER, The Future Experience Neutrality and Destiny Equilibrium Restoration organisation; and IGLOO, providing International Governmental Logistical and Operational Oversight.
Book 1 of the The Time Tech Chronicles series.