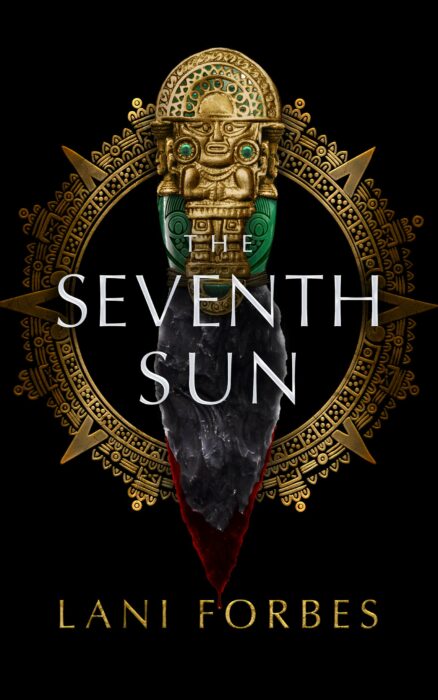 Author:
Ages:
Genres:
BookTags:
Publisher:
Lorehaven may use referral links. As an Amazon Associate, we earn from qualifying purchases.
Thrust into leadership upon the death of his emperor father, young Prince Ahkin feels completely unready for his new position. Though his royal blood controls the power of the sun, he's now responsible for the lives of all the Chicome people. And despite all Ahkin's efforts, the sun is fading—and the end of the world may be at hand.
For Mayana, the only daughter of the Chicome family whose blood controls the power of water, the old emperor's death may mean that she is next. Prince Ahkin must be married before he can ascend the throne, and Mayana is one of six noble daughters presented to him as a possible wife. Those who are not chosen will be sacrificed to the gods.
Only one girl can become Ahkin's bride. Mayana and Ahkin feel an immediate connection, but the gods themselves may be against them. Both recognize that the ancient rites of blood that keep the gods appeased may be harming the Chicome more than they help. As a bloodred comet and the fading sun bring a growing sense of dread, only two young people may hope to change their world.
Rich in imagination and romance, and based on the legends and history of the Aztec and Maya people, The Seventh Sun brings to vivid life a world on the edge of apocalyptic disaster.
Book 1 of The Age of the Seventh Sun series.
Law and grace collide like elemental powers in this rich tale, whose author keeps taut yet luxuriant focus on mythology and setting.
Lorehaven Review Team
, 2021
It is a truth universally acknowledged, that a single Aztec-like ruler in possession of sun-control powers, must be in want of choosing a wife and human-sacrificing all the other princesses to the gods. So starts the Mesoamerican-inspired world of Lani Forbes's breakout debut The Seventh Sun. As new Chicome king, Prince Ahkin pledges to uphold his people's pagan rituals, but fears the sun is literally going down on his watch. He's soon besotted by water-wielding princess Mayana. She struggles to reconcile the beauty of her culture with her revulsion to human sacrifices. Law and grace collide like elemental powers in this rich tale, whose author keeps taut yet luxuriant focus on mythology and setting. Final surprises come fast yet bring enough closure to coronate the Age of the Seventh Sun trilogy.
Best for: Older teen readers, fans of fantasy romance meeting grim realities.

Discern: Heroes assume gods and goddesses truly exist and intervene in people's lives; self-cutting releases natural-borne magical abilities by people's blood; brutal sacrifices are described at a distance, involving animals and even human beings; frequent sensuality, including deep kissing and bare body descriptions, but lust and premarital sexual activity are discouraged.