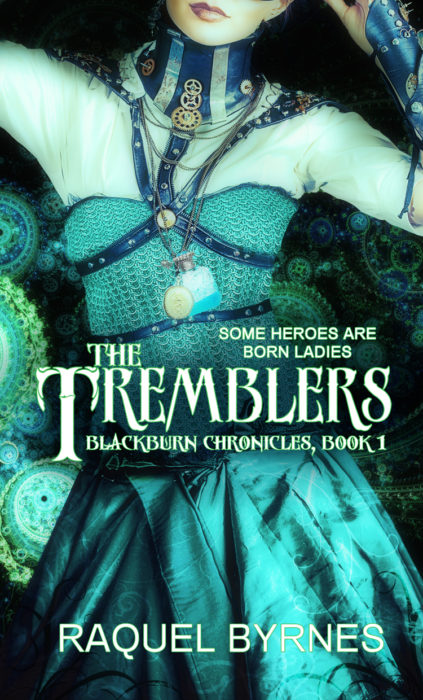 Author:
Ages:
Genres:
BookTags:
Publisher:
Lorehaven may use referral links. As an Amazon Associate, we earn from qualifying purchases.
Charlotte Blackburn—beautiful, intelligent, a gifted tinkerer—lives in a cloistered world of wealth and privilege beneath the Electric Tesla Dome that shields survivors of The Great Calamity. But when her father is abducted, and a strange sickness starts transforming men into vicious monsters, she discovers that technology is no protection at all.
Ashton Wells has a dire mission: Secure Colonel Blackburn and deliver his research to The Order of the Sword and Scroll. But the plan goes awry, and he is left with nothing but the colonel's daughter who has a target on her back and is willing stop at nothing to rescue her father—including handing over to the enemy the only means to stop the monstrous plague.
Branded as traitors, Ashton and Charlotte brave the treacherous floating sky ports of Outer City to hunt down the elusive inventor who is the only person able to activate the strange device that harbors the secret to their salvation.
With the government closing in, a rebellion brewing in the streets, and terrifying Tremblers attacking the innocent, the two must work together to stop their fragile world from crumbling once more into destruction.
Book 1 of the Blackburn Chronicles series.
Ever so often, a book begets adventure unlooked-for. That's certainly the case for Charlotte Blackburn, plucky heroine of Raquel Byrnes's The Tremblers, and so shall it be for readers fortunate enough to crack open this rip-roaring tale of post-apocalyptic steampunk peril.
When Charlotte's aristocratic father suddenly vanishes, she is thrust into a realm of espionage and rebellion, pursued across a broken, disease-ravaged land by relentless factions she doesn't understand. Can she trust the dashing Ashton Wells, or does he too operate in that gray haze between the good and evil she once thought so plain?
Byrnes writes with a strong, clear voice, and the occasional syntactical stumble cannot impede the momentum of this narrative. Romance kindles, dirigibles detonate, and the cast of charmers is forced to face trial after trial by fires both breathtaking and heartrending.
Best for: Adults and teens seeking a vividly drawn adventure yarn that does seemingly everything, and does it exceptionally well.

Discern: Pervasive violence, death, some sexual tension, elements of zombie-esque horror, and sporadic scriptural references.
Raquel Byrnes writes in several genres including YA steampunk, fantasy, and Gothic mystery. She lives in Southern California with her husband, six kids, and various reptiles.