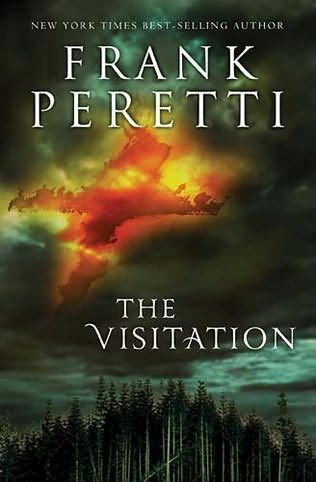 Author:
Ages:
Genres:
BookTags:
Publisher:
Lorehaven may use referral links. As an Amazon Associate, we earn from qualifying purchases.
Sightings of angels. Weeping crucifix. Images of a Messiah in the sky . . .
Nothing interesting ever happened in the small, eastern Washington wheat town of Antioch — until now. Without warning, Antioch has suddenly become a gateway for the supernatural — from sightings of angels and messianic images materializing in the sky to a weeping crucifix with the power to heal.
Yet these miracles are only the beginning of something much bigger: the return of the Messiah as prophesied in the Bible. Then a self-proclaimed prophet mysteriously appears at a local ranch with a message … but is it from God?
In search of answers and hungry for miracles, the national media — along with the curious — flock in droves to the all-but-forgotten town. But what's great for local business has just the opposite effect on Travis Jordan. The burned-out former pastor has been trying to hide his past in Antioch. Now the whole world is headed to his backyard to find the Messiah, and in the process, every spiritual assumption he has ever held will be challenged. The startling secret behind this visitation ultimately pushes one man into a supernatural confrontation that will forever alter the lives of everyone involved.
 Contemporary supernatural thriller.
Frank Peretti's heroes confront their own flaws, yet give no ground to false teachings both inside and outside the Church.
E. Stephen Burnett
, spring 2020
After his double-hit Darkness novels about angels versus demons, followed by two more suspense thrillers in the 1990s, Frank E. Peretti chose to get more personal. His 1999 contemporary novel The Visitation instead focuses on a person's inner demons, specifically those of a former Pentecostal pastor in Washington state.
This is burned-out pastor Travis Jordan. After a mysterious stranger comes to the town of Antioch, Washington, Travis is forced to review his past. After all, this kindly stranger, Brandon Nichols, seems to know all about Travis. Even worse, Nichols claims to be "a new, improved version of Jesus." He has endless charisma. He can perform real healings. He preaches love and tolerance. Naturally, he soon forms a religious movement that pulls in many believers, excepting Jordan and others.
All along, this "messiah" has a personal mission to ensnare Jordan himself. Nichols is convinced their stories are the same: that they both mistrust the Lord.
Thus begins a series of doctrinal deceptions and battles in a small town, woven with chapter-length flashbacks to Travis's past struggles and life changes. Travis is forced to wrestle with the teachings of his youth, church authority abuses, why God does and does not heal friends and church members, and most of all, the real Jesus.
Peretti's heroes confront their own flaws, yet give no ground to false teachings both inside and outside the Church. In fact, unlike other Christian-made novels, this one has named denominations, such as Pentecostals, Baptists, and Lutherans. Without preachiness, yet with grace and gentle humor, Peretti shows these saints' excesses and where they get things mostly right—a hyper-realized version of the real world.
A great theology book can debunk false doctrines or tell about true ones, such as who Jesus is and why we must follow and worship him. Yet it takes a great fiction book to show how the real world challenges one's faith, and to awaken new and unique passions to know and follow the true Jesus. The Visitation is one of the best.
Best for: Older teen and adult readers who like suspense with supernatural edges.

Discern: Comedic and serious presentation of charismatic gifts (specifically among Pentecostals), spiritual abuse, fake versus real healings, teen infatuation and romance, false christ with unexplained (demonic?) powers, threats or violence, and unanswered questions about why the real Jesus Christ does what he does.