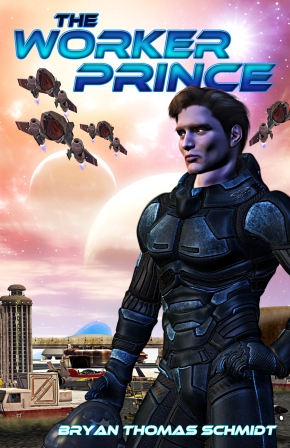 Author:
Ages:
Genres:
BookTags:
Publisher:
Lorehaven may use referral links. As an Amazon Associate, we earn from qualifying purchases.
What if everything you thought you knew about yourself and the world turned out to be wrong?
For Davi Rhii, Prince of the Boralian people, that nightmare has become a reality. Freshly graduated from the prestigious Borali Military Academy, now he's discovered he was secretly adopted and born a worker. Ancient enemies of the Boralians, enslaved now for generations, the workers of Vertullis live lives harder than Davi had ever imagined. To make matters worse, Davi's discovered that the High Lord Councillor of the Alliance, his uncle Xalivar, is responsible for years of abuse and suppression against the workers Davi now knows as his own people.
His quest to rediscover himself brings him into conflict with Xalivar and his friends and family, calling into question his cultural values and assumptions, and putting in jeopardy all he's worked for his whole life. Davi's never felt more confused and alone. Will he stand and watch the workers face continued mistreatment or turn his back on his loved ones and fight for what's right? Whatever he decides is sure to change his life forever.
Book 1 of the Saga Of Davi Rhii series.