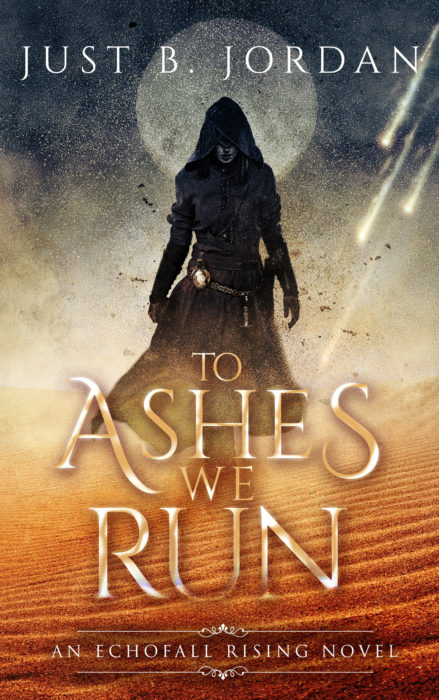 Author:
Ages:
Genres:
BookTags:
Publisher:
Dieon used to lead his people. Now he must protect them from himself, and from the Twisted One who possessed him.
Dieon used to lead his people. Now he must protect them from himself… and from the one who possessed him.
Echofall needs an izdihar, the bridge between realms, but every girl they take becomes a witch. In desperation they reclaim their original izdihar. The one who broke them. Adisa.
Abandoned by Echofall and stripped of the power she once had, the Queen of Witches rises. She lives to see Adisa burn. But Adisa's soul is transferred into Dieon, and he has control of their shared body.
Dieon is desperate to free his clan from their curse. Adisa only wants to escape his pursuer. Their coexistence is becoming increasingly unstable. If they don't find a way to separate their merging minds, neither of them will survive long enough to face—or outrun—the witch's flames.
The contract has been signed.
Echofall claims you.
Book 1 of the Echofall Rising series.
Dieon wanted two things: a home and peace. It proved difficult to build a home, and harder yet to stay there. Peace was even more elusive, especially after the Twisted Idzihar—the traitorous lord of spirits—broke into time and then into Dieon's body. With To Ashes We Run, Just B. Jordan spins a vibrant and complex story. Commerce, culture, and climate add shades of realism to this fantasy world, while ancient lore and otherworldly creatures strike mystic notes. A deep sense of the goodness, follies, and suffering of the characters pulses through the narrative. The timespan of the novel is measured in years, and the needless repetition of known facts occasionally slows the pace. Still, To Ashes We Run is a rich and heartfelt fantasy, crafted with imagination and care.
Best for: Adult readers and fantasy fans.

Discern: Violence, including murder and one gladiator fight; several characters die gruesomely; two incidents of mass slaughter, mostly non-explicit; two instances of self-mutilation; a small child dies from animal venom.