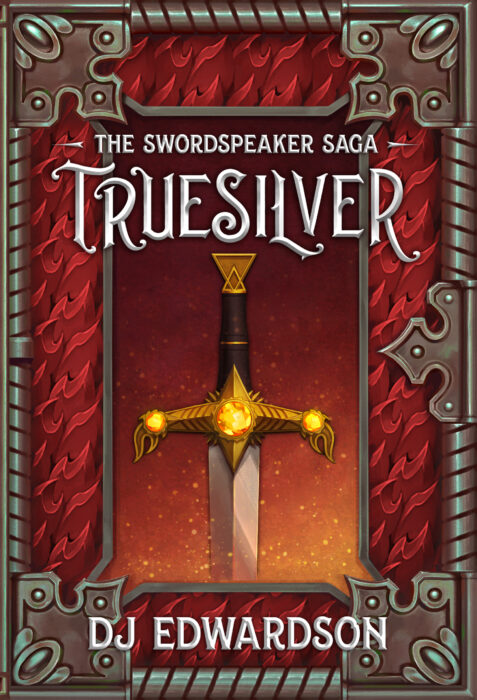 Author:
Ages:
Genres:
BookTags:
Publisher:
Kion Bray's quest for redemption may be ended by a sword-fighting tournament and a dark army mobilizing to the north.
Kion Bray can't accept that his father was a coward. Bullied for his dad's actions in the last war, the seventeen-year-old shepherd is determined to restore his family honor. And the only way to do it is to win the village's annual sword-fighting contest.
Lacking experience, Kion fears he might only bring more embarrassment upon those he loves. And with his biggest tormentor awaiting him in the competition and a dark army mobilizing to the north, his quest for redemption may come to a swift and painful end.
Can a simple shepherd learn to master his blade before his hopes and his people are crushed?
Truesilver is the first book in the epic Swordspeaker Saga YA fantasy series, a tale of legendary weapons and the heroes who wield them.
Book 1 of the Swordspeaker Saga series.