Donald Miller evokes an "Out of the Silent Planet" villain.
E. Stephen Burnett on Feb 6, 2014
·
9 comments
A certain Donald Miller has been in the news for claiming he really doesn't care for the local church.
There are many good responses to this. Derek Rishmawy addresses the first Miller bit, and Mike Cosper rebuts Miller's double-down.
Another response is this: if you do not love members of Christ's Body in a local church, you cannot love the big Church.
You could also claim to love "man" or "humanity," while disliking or even hating actual human individuals.
Could either perspective make you into a madman?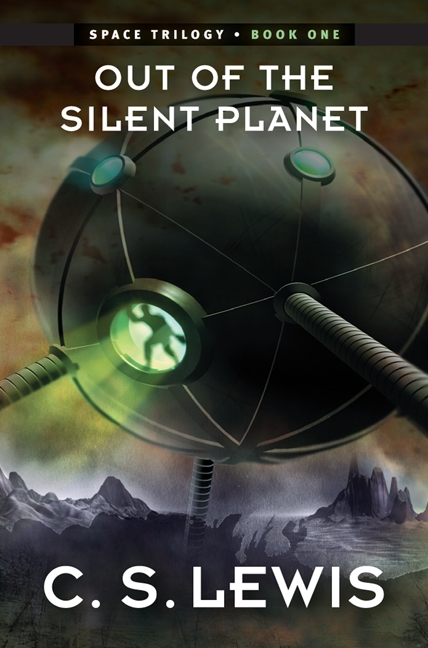 C.S. Lewis's novel Out of the Silent Planet offers this perfect example. In this science-fiction story, part 1 of the Ransom Trilogy1, the hero Dr. Elwin Ransom plays interpreter for Dr. Weston. Earlier in the story Weston and his henchman kidnapped Ransom and brought him to the planet Malacandra. Now free, with Weston the captive, Ransom must interpret the scientist's excuses for the planet's angelic archon, Oyarsa, who rules under Maleldil (God).
[Weston:] "No care for hnau [Old Solar for, roughly, 'living sentient creatures']. Care for man."

[Oyarsa:] "But if it is neither man's mind, which is as the mind of all other hnau—is not Maleldil maker of them all?—nor his body, which will change—if you care for neither of these, what do you mean by man?"

This had to be translated to Weston. When he understood it, he replied:

"Me care for man—care for our race—what man begets—" He had to ask Ransom the words for race and beget.

"Strange!" said Oyarsa. "You do not love any one of your race—you would have let me kill Ransom. You do not love the mind of your race, nor the body. Any kind of creature will please you if only it is begotten by your kin as they now are. It seems to me, Thick One, that what you really love is no completed creature but the very seed itself: for that is all that is left."

"Tell him," said Weston when he had been made to understand this, "that I don't pretend to be a metaphysician. I have not come here to chop logic. If he cannot understand—as apparently you can't either—anything so fundamental as a man's loyalty to humanity, I can't make him understand it."

But Ransom was unable to translate this and the voice of Oyarsa continued:

"I see now how the lord of the silent world [the Devil] has bent you. There are laws that all hnau know, of pity and straight dealing and shame and the like, and one of these is the love of kindred. He has taught you to break all of them except this one, which is not one of the greatest laws; this one he has bent till it becomes folly and has set it up, thus bent, to be a little, blind Oyarsa in your brain. And now you can do nothing but obey it, though if we ask you why it is a law you can give no other reason for it than for all the other and greater laws which it drives you to disobey."
Also called the Cosmic Trilogy or the Space Trilogy. ↩