New features are coming soon to Lorehaven.com—better emails, visual upgrades, and more resources for Christian families.
E. Stephen Burnett on Apr 21, 2023
·
No comments
New features are coming soon to Lorehaven.com. A few have already begun to arrive.
(Hello. Stephen here. I write in the first person. This may happen more often.)
Some new features have crowded too quickly, like Dwarves into a Hobbit-door. If you subscribe to Lorehaven emails, you've seen the effects.
Turns out our new email provider is so generous that, for a few days this week, it was sending emails labeled New Article! without an actual new article.
We've fixed that glitch. Now you can subscribe and get only one weekly email announcing New Article! along with that sweet, exclusive access to the Lorehaven Guild.
You can also choose updates for new Friday reviews and new Tuesday podcast episodes.
2. You get a site that looks more fantastic.
We're also slowly adding upgrades here at Lorehaven.com.
You may already notice the new portals on the front page that showcase our social images (from graphic designer Jenneth Dyck).
This makes the site looks worlds better on all platforms, especially on mobile devices. Yes, we've known about some of those glitches. You folks have been very polite not to mention them.
3. You'll get many more resources for readers of all ages.
Meanwhile, wait until you see what we're creating behind the scenes. Just a quick list of upgrades we should release by summer:
Brand new menus for middle-grade readers, teens + YA readers, and adult readers.
Content sorted by reader, helping you easily find the books and topics for your family.
A whole section for readers hoping for more popular culture coverage—worlds not just by the book, but onscreen.
Fantastical resources for families. Book lists. Study guides (based on Guild quests). And solid articles about tough topics.
Speaking of families, watch this space for more news about our summer reading challenge…
Godspeed!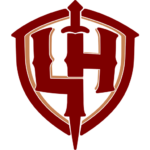 E. Stephen Burnett
Lorehaven.com publisher