Lorehaven publisher E. Stephen Burnett and coauthor Dr. Jared Moore will speak about pop-culture parenting and sign books at the Teach Them Diligently conference.
Tomorrow the Realm Makers Bookstore returns to the road, featuring several Christian creators of fantastic stories.
Attenders at Teach Them Diligently in Nashville, Tennessee can find the Realm Makers Bookstore booth at Gaylord Opryland Resort & Convention Center. Browse hundreds of Christian-made fantastic fiction titles. Explore great stories with creators like VeggieTales co-creator Mike Nawrocki as well as fantasy novelists Emily Jeffries and Lauren Brandenburg.
Oh—and Lorehaven's own E. Stephen Burnett will be there too. His coauthor Dr. Jared Moore joins him to speak about pop culture parenting.
See Stephen's session Friday, March 19 at 3:40 p.m.: What's the Point of Popular Culture and Why Should Christian Parents Care?
For Christian parents, all these movies, shows, games, music, and beyond can feel overwhelming! Is there any point to all this popular culture? Why does it exist in God's world in the first place? In this course, E. Stephen Burnett, coauthor of The Pop Culture Parent: Helping Kids Engage Their World for Christ (with Ted Turnau and Jared Moore) uses gospel perspective to discern the biblical purpose of popular culture: from God's creation, to humanity's fall, to our redemption for Christ's glory.
See Jared's session Saturday, March 20 at 3:40 p.m.: Five Simple Questions for Parents to Engage Popular Culture
Even if Christian parents get the point of popular culture, how do we apply this truth in our families? How can we find the graces and idols in the stories and songs our kids love? Dr. Jared Moore, coauthor of The Pop Culture Parent (with Ted Turnau and E. Stephen Burnett) offers five simple questions to help us engage in this vital mission. With one or two examples from popular movies, we will explore this method as a starting point for conversations to help you discern your children's hearts and direct them to worship our fantastic Savior.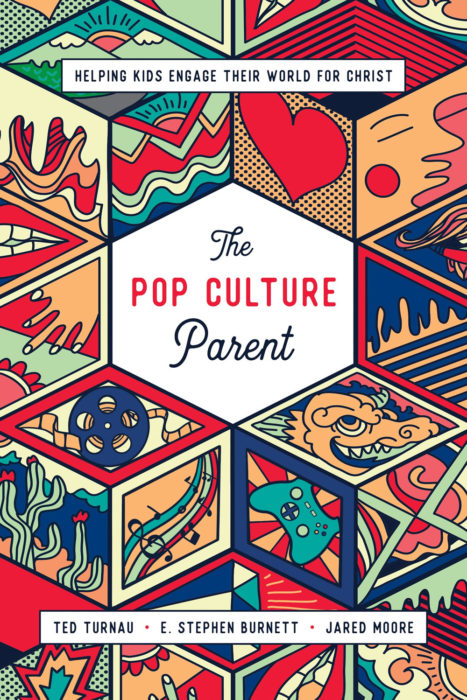 Stephen and Jared will also sign copies of their book with Ted Turnau, The Pop Culture Parent: Helping Kids Engage Their World for Christ. Also, for the first time since the 2020 pandemic, you can browse previous Lorehaven print magazine issues and other resources.
Mike Nawrocki, co-creator of VeggieTales, voice of Larry the Cucumber, and author of the Dead Sea Squirrels series.
Emily Jeffries, Realm Award–winning author of Fyrian's Fire.
Lauren Brandenburg, author of The Death of Mungo Blackwell, The Marriage of Innis Wilkinson, and two middle-grade series: Boone, and Orlo.
About Realm Makers

Realm Makers began in 2013, and from small origins has grown to serve hundreds of Christian fiction authors at annual conferences, whose faculties have included bestselling novelists such as Ted Dekker, Tosca Lee, Brent Weeks, and N. D. Wilson. Realm Makers exists to help creative Christians in their journeys, providing education in craft, connections with industry professionals, and strategies for finding readers who love these kinds of stories. Meanwhile, the Realm Makers Bookstore offers a curated collection of speculative fiction from Christian authors, traveling to sci-fi and fantasy cons as well as homeschool conventions.
About The Pop Culture Parent

Parents often feel at a loss with popular culture and how it fits in with their families. They want to love their children well, but it can be overwhelming to navigate the murky waters of television, movies, games, and more that their kids are exposed to every day. Popular culture doesn't have to be a burden. The Pop Culture Parent equips mothers, fathers, and guardians to build relationships with their children by entering into their popular culture–informed worlds, understanding them biblically, and passing on wisdom. This resource by authors Jared Moore, E. Stephen Burnett, and Ted Turnau provides Scripture-based, practical help for parents to enjoy the messy gift of popular culture with their kids.