This September we're going there and back again to celebrate J. R. R. Tolkien's classic fantasy.
We're looking for someone to share in an adventure. On Monday, Sept. 5, our Lorehaven Guild heroes begin our tour through J. R. R. Tolkien's classic fantasy The Hobbit.
Join the comfort-loving yet thrill-seeking Bilbo Baggins, a company of thirteen Dwarves, and the sporadic yet faithful wizard Gandalf on this quest to recover the lost kingdom of Erebor. Of course, you'll also face battles of wits and arms versus fantastical foes like:
A trio of trolls who do not speak in drawing-room fashion;
Storms, freezing cold, stone-giants, and ravenous wolves;
Hordes of mountain goblins and their wicked king;
The sneaking, riddling creature Gollum.
For your hospitality our sincerest thanks, and for your offer of professional assistance our grateful acceptance. Terms: cash on delivery, up to and not exceeding one fourteenth of total profits (if any); all travelling expenses guaranteed in any event; funeral expenses to be defrayed by us or our representatives, if occasion arises and the matter is not otherwise arranged for.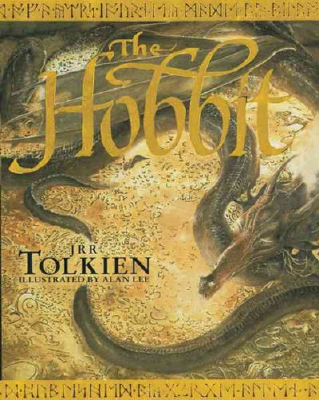 To find this treasure, you need only follow your map to the secret door and wait for illumination by moonlight. Or you can subscribe free to Lorehaven and wait for your exclusive invitation.
Book Quest guidance: The Hobbit
Author: J. R. R. Tolkien

Quest Guide: Elijah David
Genre: Fantasy
Skill level: Age 10 and older
Quest destinations
Sept. 5–11: chapters 1–5
Sept. 12–18: chapters 6–10
Sept. 19–25: chapters 11–15
Sept. 26–30: chapters 15–19
About the Lorehaven Guild
The Lorehaven Guild serves a community of heroes who gather to celebrate Christian-made fantastical fiction with delight and discernment. These stories include (but are not limited to) fantasy, science fiction, and beyond.
Heroes of the Guild will explore their favorite creative works in these genres. We will focus on Christian-made stories, yet occasionally include general market books.
Guild heroes can join monthly Main Quest parties that travel into the fantastical worlds of new books. We will explore these stories' beauty, goodness, and truth (and opposites!), applying their meanings to the real world of our ultimate Author.
Heroes can also join occasional Side Quest parties that travel into other books, such as older Christian-made stories or general market novels.
How to join the Lorehaven Guild
Subscribe free to Lorehaven! We'll send you the exclusive invitation link.
If you're already subscribed, search your existing email for that link.
Then, use the Discord app or your browser to enter the Lorehaven Guild. Once inside the Guild, you can browse the Lorehaven Sacred Scrolls faith statement (this one only applies to Lorehaven staff creators). Then you'll sign off on the Code of Honor (this one applies to all Guild members). Once you finish, enter the Great Hall and pass into the Guild itself.