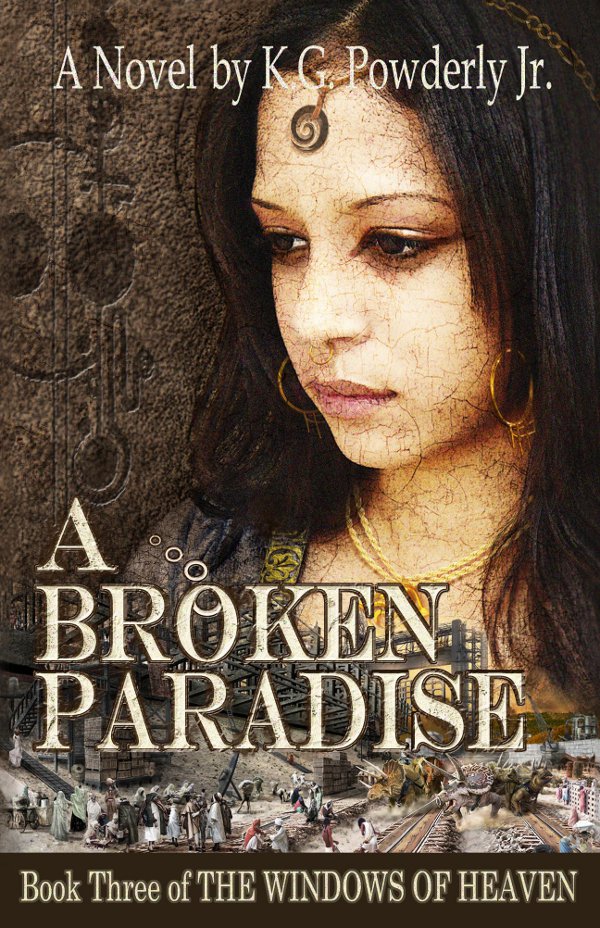 Author:
Ages:
Genres:
BookTags:
Publisher:
Lorehaven may use referral links. As an Amazon Associate, we earn from qualifying purchases.
Humanity has amnesia, a symptom of physical and psychological trauma. Scars on planet Earth give disturbing testimony of vast upheaval.
The Windows of Heaven is the 5-novel epic of a past that has been blocked-out. Yet some terrors will not stay forgotten, though our nightmares may wish them to. Some horrors will not stay buried for our own good …
A Broken Paradise continues the epic through the eyes of a young Seer Clan girl named Tiva, an abused runaway who finds herself drawn into a coven of forest-dwelling outcasts trying to escape the partisan religious conflicts of a dying world. No land is safe anymore on the planet a future generation will call "Earth." Ruins crumble in dragon-haunted wastelands that were once thriving civilizations ruled by demigods and titans, with super-technologies in the hands of a power-hungry few that drive a build-up for the inevitable super-war for global mastery. With the exception of Tiva's new friends, everyone else in the isolated land of Akh'Uzan thinks the end of the world is real; and coming soon.
Or do they?
What happens when the end of the world becomes the lucrative industry of prosperous competing sects, each centered on charismatic personalities with contradictory visions of how to survive it? What happens when the world really is ending, but not quite how anyone expects? What if a dumbed-down society treats the only way to survive as culturally, religiously, and politically unthinkable? What if the only hope for survival rests with the one man society loves to hate?
Living in the fading light of one of the world's last "safe" places, Tiva sees a strange new evil consuming her friends from within, while corruption engulfs her childhood religion, and a brooding terror lurks just beneath the surface of everyday life. What happens in a world of unrivaled beauty and lurking, unbridled horror, when even the best intentions can only produce A Broken Paradise?
Book 3 of the The Windows of Heaven series, Biblical fantasy for young adults and older.