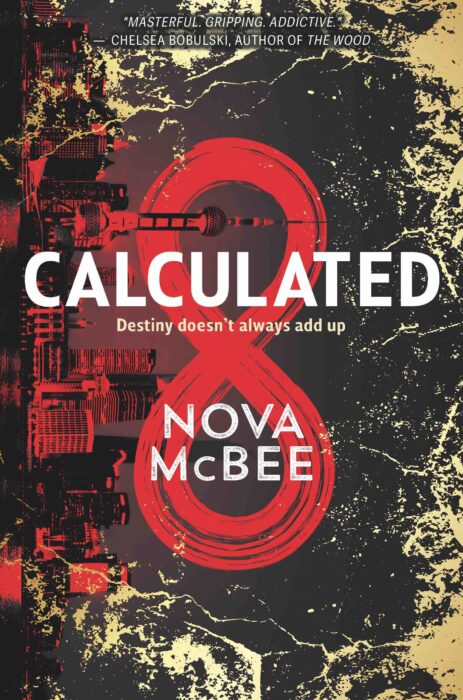 Author:
Ages:
Genres:
BookTags:
Publisher:
Lorehaven may use referral links. As an Amazon Associate, we earn from qualifying purchases.
Destiny doesn't always add up.
She has many names – Octavia, Double 8, Phoenix, Josephine. She's a math prodigy, a calculating genius and everyone wants her.
In seventeen-year-old Jo River's complicated world of numbers, there's no such thing as coincidence. When she is betrayed by someone she loves, kidnapped by the world's most wanted smuggler, and forced to use her talent to shore up a criminal empire, Jo deems her gift a curse—until she meets Red.
Fellow captive and unlikely sage, Red teaches Jo to harness her true potential, so she can do more than just escape. Before he dies, Red reveals a secret about her enemies and makes her vow to right his wrongs. But Jo has a vow of her own.
With help from Chan, a bitter billionaire, and Kai, his off-limits son, Jo rises into a new role, ready to take down those who ruined her life. Until a mathematical error comes back to haunt her with a threat much more dangerous than the criminals on the loose.
To beat the odds, Jo must decide who she really is and if risking everything is worth it.
After all, history is not made—it's calculated.
Nova McBee's Calculated is a striking novel whose vivid characters and world are brought home by skillful writing.
Lorehaven Review Team
, 2023
Josephine has a gift, and a problem, and more aliases than a seventeen-year-old needs. In Calculated, Nova McBee mixes a certain ancient record with a twenty-first century milieu. Perched on the edge of science fiction, the story pushes familiar notions—economic depression, the prodigy, the ability of math to quantify and predict reality—beyond their usual limits. The heroine's American perspective, and the Chinese context in which most events play out, make challenging equations with tense resolutions. Faith elements prove light but useful, glimpsed in themes that gifts have purpose and human lives have meaning. Calculated is a striking novel whose vivid characters and world are brought home by skillful writing.
Best for: Fans of young-adult sci-fi and dystopia.

Discern: A man makes sexual advances to a fifteen-year-old girl, plot often explores sex trafficking but is limited to the margins, references to sexual abuse and adultery, men are physically abusive to young girls, some violence and fighting, mild language.