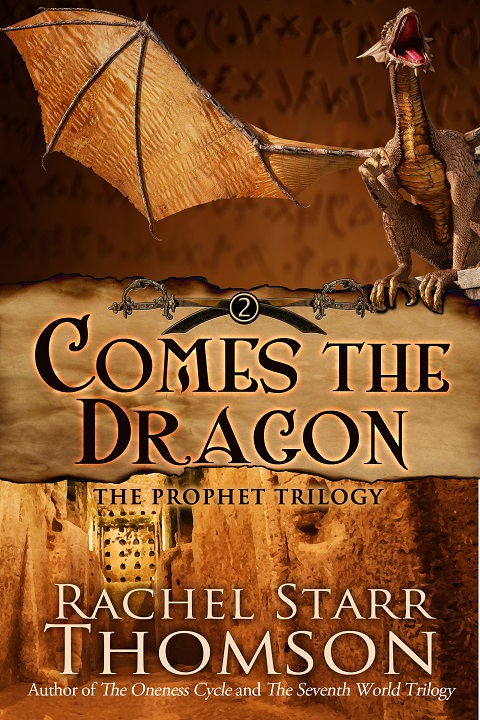 Author:
Ages:
Genres:
BookTags:
Publisher:
Lorehaven may use referral links. As an Amazon Associate, we earn from qualifying purchases.
Alack and his surly mentor, Kol Abaddon, arrive in the Westland as slaves. But Kol Abaddon's powerful God cannot be enslaved, and when he thunders out on their behalf, they find themselves standing before the new emperor: Sabrus Caelius, the Sword of Heaven, an ambitious general whose sword is still wet with the blood of the king he has overthrown.
Without question, this is the man Kol Abaddon has seen in his visions, the one who will bring judgment on the Sacred Land. Alack, the shepherd boy who is becoming a prophet, would do anything to stop him–but it seems he may become the emperor's puppet instead.
Meanwhile, Rechab continues to wear the title, riches, and power of Flora Laurentii. Heady as they are, Rechab only intends to make a new life for herself and then leave her newfound wealth behind. But when the plight of a village under the thumb of oppressive overlords comes to her attention, she is moved to use Flora's name to help. It is what Flora would do, she is sure . . . but can money really bring salvation to those who need it most?
Flora herself remains captive in the tents of Amon the Trader, whose dangerous fascination with her will test her devotion to the Great God to its limits–and reveal dark secrets at the heart of the Sacred Land–secrets revolving around the dragon-headed god Kimash and his servants, who have ensconced themselves in the very throne room of God.
As judgment draws inexorably closer, the darkness in the heart of the Sacred Land is growing–as warriors, gods, and prophets alike stake their claims.
Come the Dragon is Book 2 in The Prophet Trilogy, a fantasy set in a near-historical world of deserts, temples, and spiritual forces that vie for the hearts of men.
Book 2 of the The Prophet Trilogy series.
Lorehaven may use referral links. As an Amazon Associate, we earn from qualifying purchases.