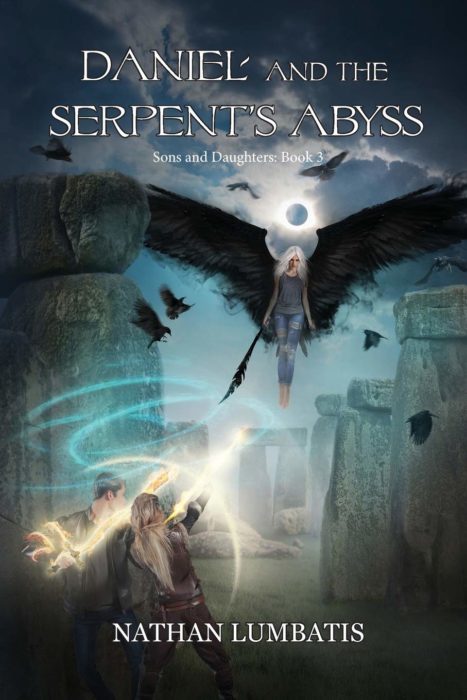 Author:
Ages:
Genres:
BookTags:
Publisher:
Lorehaven may use referral links. As an Amazon Associate, we earn from qualifying purchases.
Six months after returning from their adventures in Daniel and the Triune Quest, Daniel, Ben, and Seren eagerly await their mission to save Raylin and acquire the last Weapon of Power: the Abyssal Staff. Daniel can't believe his luck when Gabriela shows up and declares she will guide them to the British Isles, where Raylin has been haunting ancient ruins in her frenetic search for more spiritual power.
When the group is transported to Ireland, however, everything goes wrong.
Raylin, driven mad by the possessing power of the Voidblade, is as powerful as several demons put together and impervious to their attacks. Seren, desperate to save her sister, impulsively starts an explosive battle to bind her—a decision that turns the entire quest on its head and drives Daniel to a point of desperation he never anticipated. Through it all, the Three are noticeably absent and quiet, not answering prayers or sending aid.
What's worse, Gabriela seems distant and preoccupied. So much for Daniel's hopes for improving their relationship.
The quest seems hopeless, and it's only just begun. How can the companions hope to evade the Enemy's minions haunting their every step, subdue a super-powered Raylin in her madness, get her to the bottom of the Abyss where the staff resides, and survive a face-to-face encounter with the Serpent awaiting them there? Daniel has no idea, but he hopes his faith in the Three will not prove vain. Surely, after all their intervention during the last two quests, they wouldn't abandon the companions without help. Right?
Book 3 in the Sons and Daughters series.