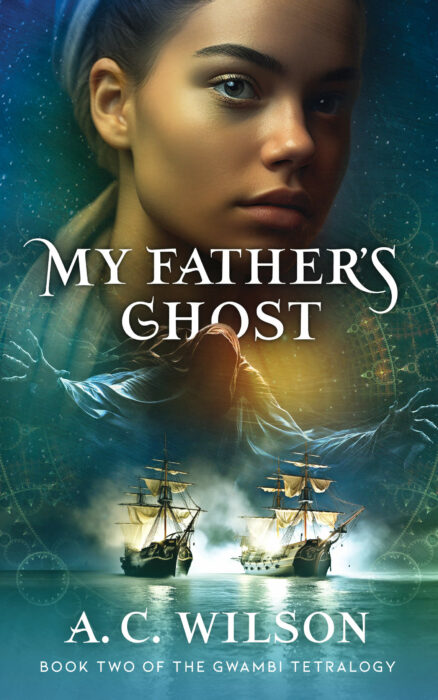 Author:
Ages:
Genres:
BookTags:
Publisher:
Lorehaven may use referral links. As an Amazon Associate, we earn from qualifying purchases.
"What is a ghost? It is a demon, cursed to live immortally in mortal flesh."
Haeli can handle anything. She has to. She has spent her whole life wedged between the inexorable power of the Company and the chaotic politics of the indigenous nymph tribes. Her family's wisdom and her faith in God guide her. And she loves her life. That was until her Da gave her the Gwambi keys … and told her to run. Is her family's wisdom and her ancestral faith enough to protect her from two pirate crews, a vengeful griffin, and a sorcerer? Ella can't help her either: she's too busy dealing with the fallout of the increasingly violent labor strikes. And that was before she awakened the ghost …
Book 2 of the Gwambi Tetralogy series.