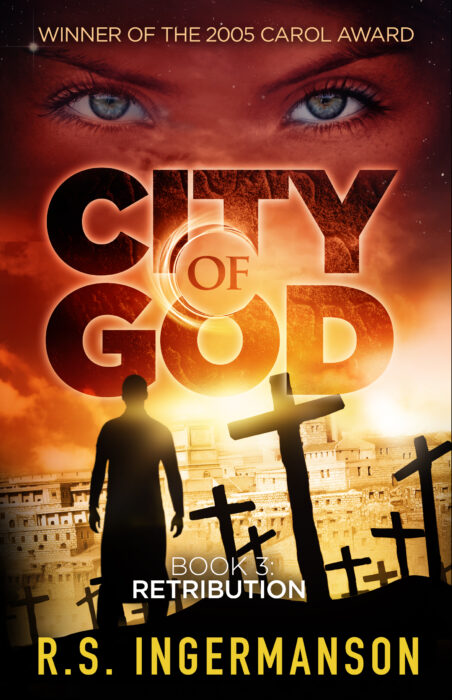 Author:
Ages:
Genres:
BookTags:
Publisher:
Lorehaven may use referral links. As an Amazon Associate, we earn from qualifying purchases.
Jerusalem, A.D. 66 …
The City of God seethes with rage against imperial Rome, and, in an act of unspeakable brutality, Rome takes deadly retribution. War looms on the horizon—but one woman already knows the outcome. …
Transported from the far future, Rivka Meyers has made her home in Jerusalem with her husband and fellow time traveler, Ari Kazan. But in a turbulent age, Rivka's foreknowledge of history is a heavy responsibility. She knows Jerusalem will be destroyed — and that a prophet will warn the fledgling church to flee the city. Is Rivka herself that prophet? And if so, will the people heed her warning?
Rivka's fears deepen when Jewish zealots demand Ari's help to design weapons of war. Ari faces an impossible choice: join the "men of violence" in their doomed cause, or leave the people defenseless against Nero's legions.
Desperate to know God's will, Ari and Rivka are about to face the cost of forgiveness, gain an unexpected ally, and learn the extraordinary power of sacrifice.
Book 3 in the City of God series.