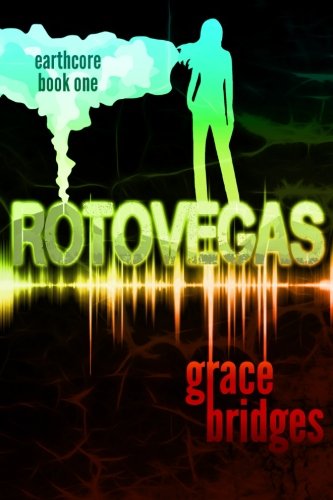 Author:
Ages:
Genres:
BookTags:
Publisher:
Lorehaven may use referral links. As an Amazon Associate, we earn from qualifying purchases.
Superpowers from hot springs? Who knew?
Anira finds herself mysteriously affected by legendary spirits emanating from the natural geology and untamed thermal forces of Rotorua, New Zealand. And they have a job for her to do.
Soon Anira finds others like her, people young and old who are similarly called by the kaitiaki. Together they are caught up in a race against the developer intent on destroying the natural springs that are the home of the ancients and the source of their powers.
Book 1 of the Earthcore series.
The sense of place is lovingly grounded, and the style flows like water.
Lorehaven Review Team
, spring 2018
In the fine tradition of young adult adventure fare from the '80s and '90s—where locales are exotic, transportation incidental, friendships instantaneous, and parents largely out of the picture—Grace Bridges's RotoVegas follows seventeen-year-old Anira on a family-vacation-turned-paranormal-struggle in the New Zealand tourist town of Rotorua, famed for its geothermal vibrancy. When the hot spring behind Anira's hotel imbues her with heightened awareness, she begins to discover others who've been similarly gifted. Only by joining forces can they prevent a malicious plot to transform the quaint village into an international gambling mecca. Appropriately enough for a story sunk deep in Maori animism, the sense of place is lovingly grounded, and the style flows like water. Engaging characters coax us through cheesiness to a clever climax.
Best for: Young adults seeking a character-driven romp through a unique urban fantasy setting.

Discern: Intermittent mild language, brief violence, unreconstructed animistic spirituality, and the unfortunate implications of the fact that the mothers in the cast all seem to be single.