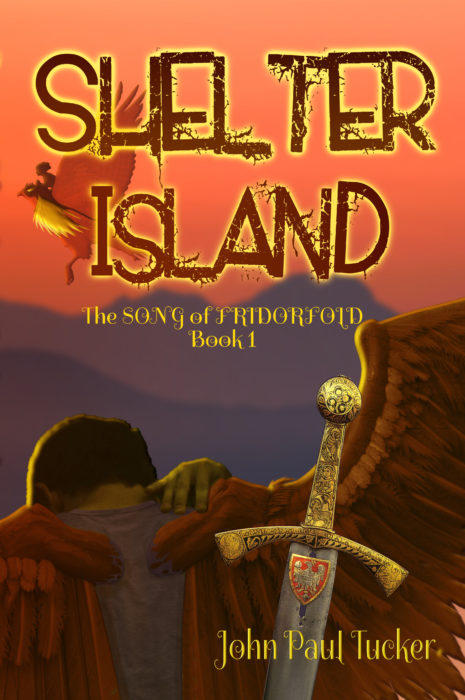 Author:
Ages:
Genres:
BookTags:
Publisher:
Can Cary, Clarisse, and Gregory help an intelligent race of birds end a centuries-old conflict before war invades their homeland?
While bickering over the contents of a magic pouch, Cary, Clarisse and Gregory unintentionally summon three fearsome birds of prey. These warriors of an ancient race sweep the siblings away to Shelter Island, a world between worlds, long protected behind a trackless veil of turbulent fog. The moment they arrive, winged scouts attack. Clarisse and Gregory escape to the caves of Husgard. Cary's captors dispatch him to Vangorfold, a centuries-old stronghold sworn to Husgard's destruction. Tangled in an ancient quarrel, Cary, Clarisse and Gregory are bound to an adventure of breathless aerobatics, dire escapes, treacherous enemies, life-and-death decisions, and an ancient song of loyalty and courage. But can the three set aside their differences, mend their wounded feelings, reunite, and help save a forgotten race of intelligent birds from an ancient evil?
Book 1 of the The Song of Fridorfold series.