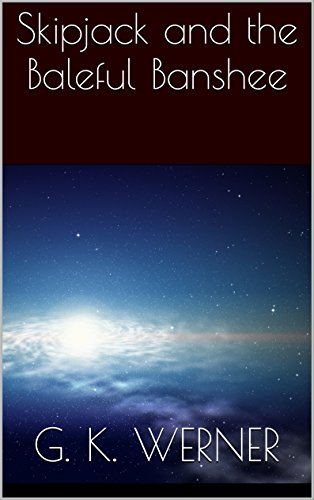 Author:
Ages:
Genres:
BookTags:
Publisher:
Lorehaven may use referral links. As an Amazon Associate, we earn from qualifying purchases.
Jack was just doing his big shot, politically well-connected sister a favor – dock P. S. Corsair at Saur Station for a little R & R, and check out rumors of WorldCorp weapons testing. She never said anything about the place rattling apart.
Now he's got injured stationers, rival spies, and a possible terrorist aboard his patrol ship; not to mention components from a weapon of mass destruction. Components every government in the galaxy is after.
Components that could destroy Corsair? Assuming the STEL-carrier chasing them doesn't manage that first.
Then Journeyer Jones materializes amidships – during star-transit!
And Jack's life will never be the same again.
Book 1 of the Skipjack series.