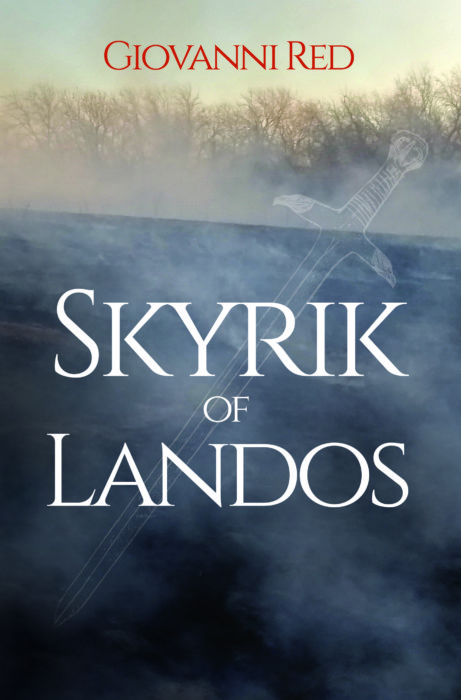 Author:
Ages:
Genres:
BookTags:
Publisher:
Lorehaven may use referral links. As an Amazon Associate, we earn from qualifying purchases.
A refugee returns to his homeland to free it from its oppressive occupants, while unwittingly carrying something that his enemies will pay a colossal price to obtain.
Giovanni Red · April 2018 · No comments
·
fantasy
for
middle grade
Skyrik is only a boy when his home, the capital city of Landonia, Landos, is invaded by the savage Skull Warriors from the Western Wilderness. The young blacksmith's son escapes to the kingdom of Peninsul, leaving everything behind except his horse, a dagger, and his brother's sword.
Years later he returns to Landonia to battle the oppressive Skull Warriors for the freedom of his country. Armed with his faith in Adonai, his brother's sword, and new friends, the young warrior faces the sinister forces of the westerners and their leader. However, there appears to be something greater behind the enemy's ambitions …
Skyrik of Landos is a Christian fictional novel set on a fictional continent shortly after the time Jesus Christ walked the earth. Not only is there an appendix at the back of the book dedicated to explaining aspects of Skyrik's world and the Bible, but the story itself also reflects the Christian life with its joys and trials.
Book 1 of the Chronicles of Skywall series.