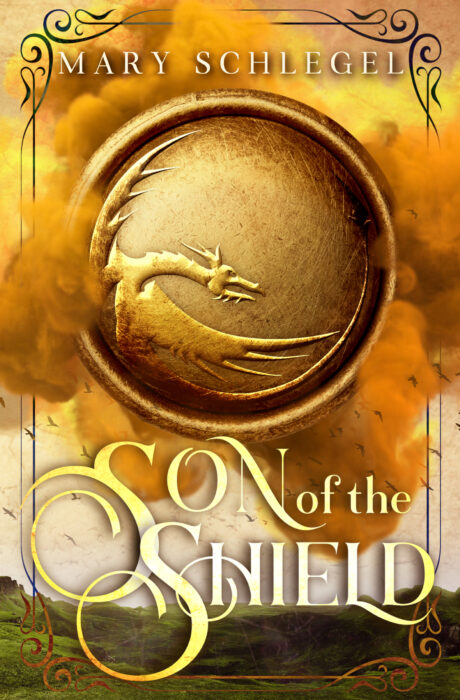 Author:
Ages:
Genres:
BookTags:
Publisher:
Lorehaven may use referral links. As an Amazon Associate, we earn from qualifying purchases.
A loyal diplomat and an embittered defector have one last chance to choose sides in a war that could cost them both everything.
Mary Schlegel · March 2022 · No comments
·
fantasy
for
adults
A kingdom at war. A diplomat desperate for peace. A defector who holds both in his hands.
Diplomat Orienne Verasi has spent the last five years trying to help her homeland of Farindel end the war with its neighbor, Cytharoc, so she can finally have a life of peace. But when negotiations go badly, she despairs of the war ending. A chance encounter with her childhood friend Sorek restores her hope for a new life…or it might drag her even deeper into the war and force her to choose between everything she wants, and everything she believes.
Sorek Ronarres only wanted a cause to fight for and a country to serve. Leaving Farindel to join Cytharoc was simply a quest for the purposeful life his homeland denied him. But his failed plan to end the war brands him a traitor and costs him the woman he loves, leaving him caught between a life of deadly conspiracy and court intrigue, and a kingdom where everyone wants him dead.
Farindel's greatest natural defense has been breached, their enemies driven by a terrifying magical madness. As the kingdom braces for siege, the loyal and the traitorous have one last chance to choose sides…though either choice could cost them everything.
Book 1 of the The Ransom Trilogy series.
Lyrical prose and deeply affecting characters elevate Mary Schlegel's epic fantasy Son of the Shield.
Lorehaven Review Team
, 2023
Orienne has served her country of Farindel through long years of cold war with a neighboring kingdom. Now she longs for a quiet life. Her position as a diplomat and translator allows her to stay near her soldier brother Allegar, the only family she has. Then a spy betrays her, and the enemy's army strikes, driven to madness by dark magic. All of Farindel is plunged into a battle for survival. Orienne must fight to trust the Shield, the mysterious deity residing in a temple, to protect his people. This lyrically written fantasy follows a wide cast—Orienne and Allegar as well as Farindel's leaders and the traitor working to destroy them. Nordic vibes and dramatic characters beautify this epic tale of grace and restoration.
Best for: Fans of epic fantasy.

Discern: Realistic depictions of post-traumatic stress disorder; battle scenes yet without gratuitous descriptions; allegorical depiction of God using Old Testament ideas; telepathic wyverns called avelin serve the Shield, similar to angels; soldiers on both sides of war use magic in battle, but with clear differences between dark magic and the Shield's power.