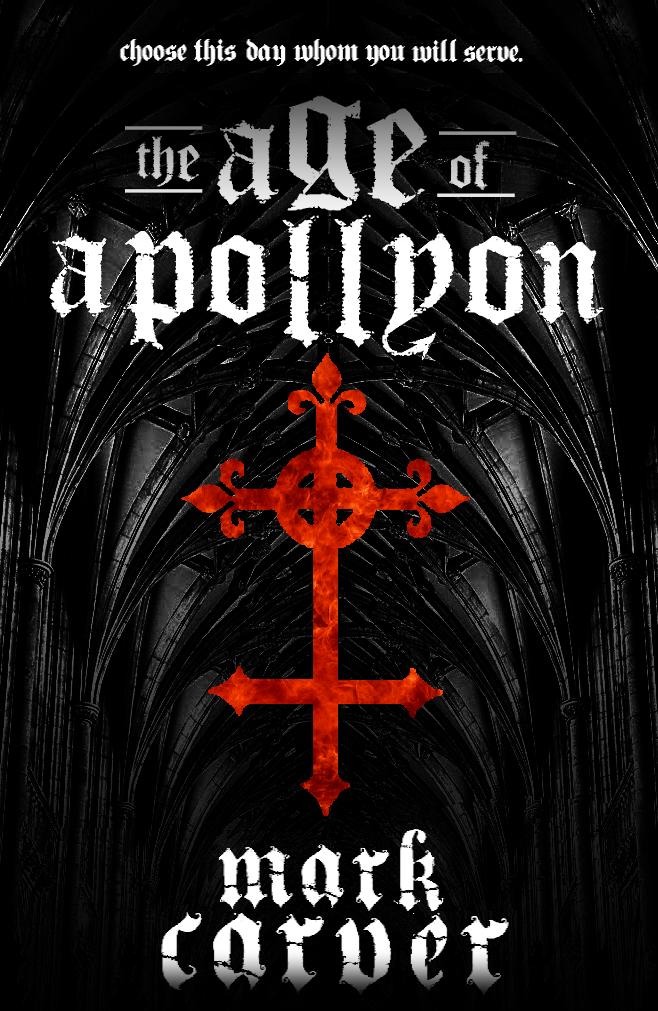 Author:
Ages:
Genres:
BookTags:
Publisher:
Lorehaven may use referral links. As an Amazon Associate, we earn from qualifying purchases.
As Lucifer rules the nations, two estranged brothers — a disillusioned, hedonistic Satanist, and a ruthless Christian assassin — find their paths converge.
Mark Carver · April 2012 · 1 comment
· for
adults
CHOOSE THIS DAY WHOM YOU WILL SERVE.
Notre-Dame Cathedral lies in ruins. The mangled corpses of the possessed are scattered in the shadows beneath the pulverized Gothic towers. This is the aftermath of the Manifestation.
Satan has revealed himself to the world, which falls trembling at his feet. Religious genocide sweeps Europe and Asia, and the world's greatest fortresses of faith are smashed to the ground. The New World and Australia become safe havens for refugees fleeing Lucifer's wrath.
Heaven remains silent. The followers of Christ cry out: Where is God?
Patric Bourdon believes in himself. He claims to be a member of the Church of Satan, but in reality, it is his own hedonism that drives him. His zealous and pregnant fiancée waits patiently for him to "man up" and take responsibility for his impending family, but the lure of drugs and debauchery proves too strong…
Until Patric receives a command that he cannot refuse.
Tourec, his self-righteous half-brother, has begun a campaign of terrorism against the forces of darkness. The Church of Satan is paralyzed with fear as Tourec and his band of rogue assassins seek vengeance for the evils that Lucifer has wrought upon the earth, and Patric is commanded to seek out and neutralize his brother by any means necessary…
Or his fiancée and unborn child shall perish.
Book 1 in The Age of Apollyon Trilogy series.
Review

The Age Of Apollyon is Mark Carver's debut novel. You never know what you're going to get with a debut novel. It can be a clumsy, difficult read or it can be unexpected brilliance. Fortunately, The Age of Apollyon falls closer to brilliance. Carver has fashioned a thriller that will keep you turning the pages all the way to the surprise ending.

— David B. Silva (from Amazon.com)