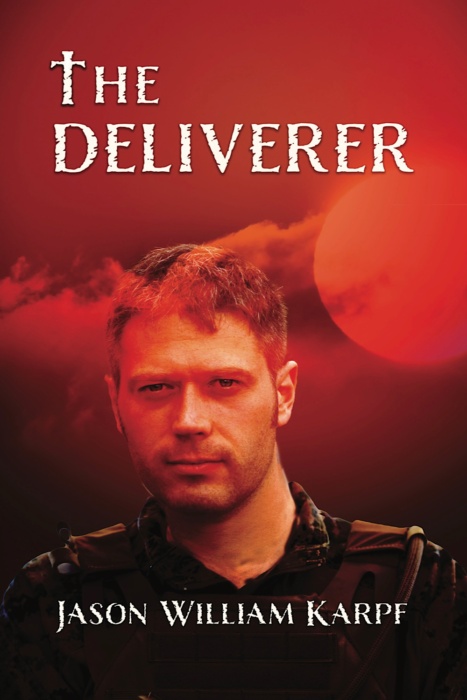 Author:
Ages:
Genres:
BookTags:
Publisher:
Lorehaven may use referral links. As an Amazon Associate, we earn from qualifying purchases.
In a shattered America addicted to bloodsport, a Christian champion rises.
Targeted by a tycoon, hunted by bandit armies, racing pillars of fire—will The Deliverer survive the broken land to save the woman he loves?
Amid Civil War II, rich consumers pay armed delivery drivers to bring special purchases to their doors, pitting them against hijackers in livestream entertainment. The top driver is Bren Van Allen, known as The Deliverer, an evangelist who succeeds with ingenuity and mercy over body count.
A mysterious woman in a fortified, luxury community becomes Bren's latest customer, embroiling him in a revenge plot against her cruel CEO husband. The stakes increase when the scheme threatens the launch of a terrifying new technology, sending Bren on his deadliest run.
Lost on the killing roads. Lives, hearts, and souls in the balance. A trillion-dollar invention up for grabs. Pray for The Deliverer.
Jason William Karpf's post-apocalyptic novel The Deliverer transports a grim yet hopeful story, leading to satisfying conclusions for his characters.
Lorehaven Review Team
, 2022
After a second Civil War, the United States has broken into three different countries, all addicted to bloodsport. That's the unique world of Jason William Karpf's post-apocalyptic novel The Deliverer, which follows the parallel stories of Bren and Olivia. Bren Van Allen wants a better life for his family and takes a job as an armed deliverer of special purchases. When this peace-fighting Christian meets single mother Olivia Durand, they get involved in a complicated revenge plot against her ex-husband. Realistic characters drive this standalone tale of faith applied in difficult situations. Karpf's direct prose transports a grim yet hopeful story that leads to satisfying conclusions for his characters.
Best for: Adult fans of action-apocalyptic or near-future science fiction.

Discern: Gun violence as part of bloodsport, some family drama between divorced spouses.