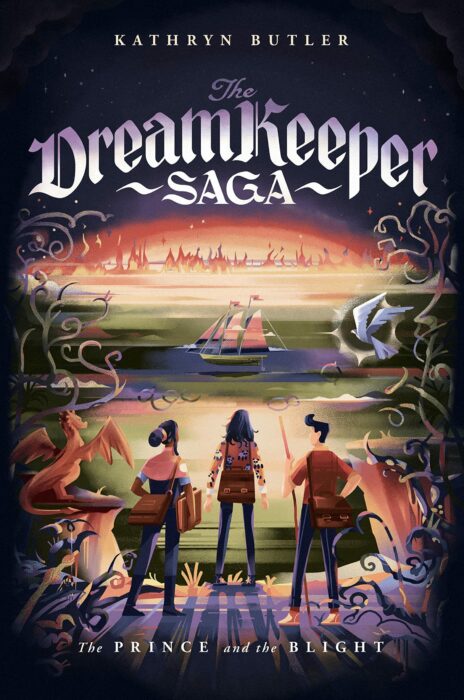 Author:
Ages:
Genres:
BookTags:
Publisher:
Lorehaven may use referral links. As an Amazon Associate, we earn from qualifying purchases.
When a deadly disease overcomes the dream realm, a young girl returns to save the land and people she loves—only to learn one greater than her has plans far beyond her imagination.
Kathryn Butler · August 2022 · No comments
·
fantasy
for
middle grade
It's been a month since 12-year-old Lily McKinley was whisked away to the Somnium Realm to rescue her father, and although she's overjoyed to have him home, she can't leave the magical world behind. The glowing stone pendant that transported her is now bringing strange creatures to life against her will, with her paper-mache pterodactyl and even scrambled eggs suddenly moving about on their own. Lily tries to pretend that everything is normal, but when her friend Cedric the dragon appears to tell her that an illness has taken over the kingdom, troubling questions haunt her. Where is Prince Pax? If he can save the Somnium Realm like he did before, why won't he stop the blight? Lily and her friends must return to Castle Iridyll to find out.
Book 2 of the The Dreamkeeper Saga series.