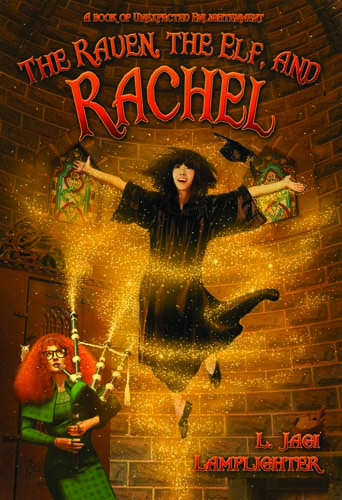 Author:
Ages:
Genres:
BookTags:
Publisher:
Lorehaven may use referral links. As an Amazon Associate, we earn from qualifying purchases.
Before coming to Roanoke Academy, Rachel Griffin had been an obedient girl–but it is hard to obey the rules when the world is in danger and no one will listen.
Now, she's eavesdropping on Wisecraft Agents and breaking a great many regulations. Because if the adults will not believe her, then it is up to Rachel and her friends–crazy, orphan-boy Sigfried the Dragonslayer and Nastasia, the Princess of Magical Australia–to stop the insidious Mortimer Egg from destroying the world.
But first, she must survive truth spells, fights with her brother, detention, Alchemy experiments, talking to elves, and conjuring class. Oh, and the Raven with blood-red eyes continues to watch her. It is said to be the omen of the Doom of Worlds. Will her attempts to save her world bring the Raven's wrath down upon her?
And as if that is not bad enough, someone has just turned the boy she likes into a sheep.
The British boarding school mystery meets the best imagined of fantasies at breakneck speed and with fully realized characters." Sarah A. Hoyt, author of the Darkship Thieves
Book 2 of the The Books of Unexpected Enlightenment series.