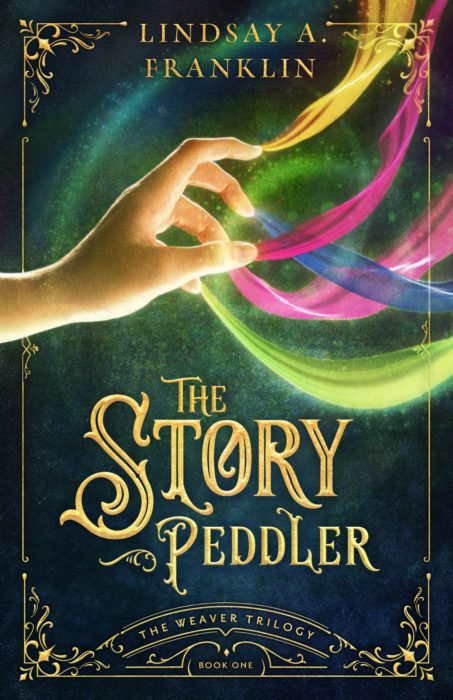 Author:
Ages:
Genres:
BookTags:
Publisher:
In a world where art is magic, one storyteller gets more than she bargained for when her stories spiral out of control and accuse the king of treason.
Selling stories is a deadly business.
Tanwen doesn't just tell stories–she weaves them into crystallized sculptures that sell for more than a few bits. But the only way to escape the control of her cruel mentor and claw her way from poverty is to set her sights on something grander: becoming Royal Storyteller to the king.
During her final story peddling tour, a tale of treason spills from her hands, threatening the king himself. Tanwen goes from peddler to prey as the king's guard hunts her down…and they're not known for their mercy. As Tanwen flees for her life, she unearths long-buried secrets and discovers she's not the only outlaw in the empire. There's a rebel group of weavers…and they're after her too.
Book 1 of the The Weaver Trilogy series.
In Lindsay A. Franklin's bold adventure The Story Peddler, Tanwen has the ability to weave stories into sculptures that she can sell. She dreams of becoming the king's royal storyteller. But art has a way of revealing truth, including truths the king wants to keep hidden. Tanwen is swept into a journey with a band of outlaws and learns more about her abilities and about the king's plans to destroy any gifted person who might threaten his rule—like Tanwen herself. This story spins a perfect array of delightful characters living with complex magical abilities in a truly unique world. Its adventure, political mayhem, and just a touch of romance reach into the hearts of creatives whom God has gifted to use their talents to serve others.
Best for: Young adults who enjoy a good fantasy adventure.

Discern: Some violence and mild references to physical relationships.