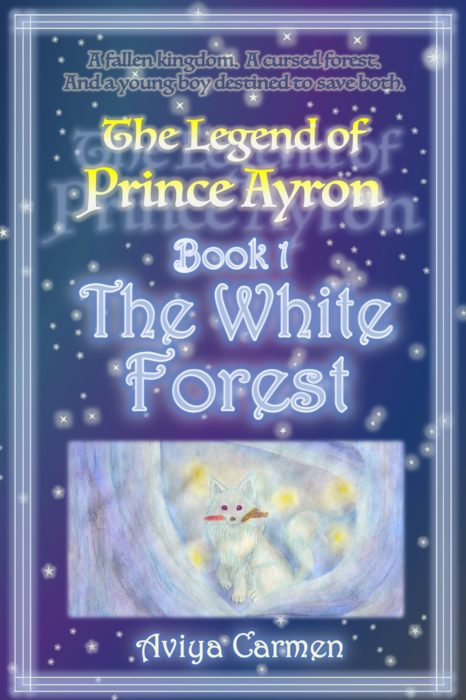 Author:
Ages:
Genres:
BookTags:
Publisher:
Lorehaven may use referral links. As an Amazon Associate, we earn from qualifying purchases.
It was the morning of the king's Birthday Celebration. Young Prince Ayron was worried about his hairdo until the Queen summoned him to dine with her privately. His father's kingdom was in danger and he had to escape immediately.
Mr. Dulles, the Royal housekeeper, brought Ayron to the Rock of Prayer and watched him leap off into an unknown world. The legendary Phoenix caught his fall and took him to the slumbering White Forest, whose enchanting beauty hid a dark secret. Its inhabitants rejoiced to see him, for they knew that he was the one they had been waiting for. The boy who came to break their curse.
The Laurel trees who lived deep inside the forest also rejoiced when they heard of Ayron's arrival. They fell madly in love with him as soon as they beheld his emerald green eyes, which reflected the former glory of the White Forest. They made a pact together to keep him, even at the cost of their lives.
Join Ayron on his unforgettable adventures to an unknown world, where the spirits of nature come to life.
Book 1 of the The Legend of Prince Ayron series.
Featuring a young child protagonist and other characters who speak and act and even bicker in child-like ways, Aviya Carmen's The White Forest is a story geared for young readers. Fans follow the ten-year-old Prince Ayron's journey through the White Forest to his mother's people, the Zuries, after his father's kingdom is betrayed. But his presence and his quest could affect the forest, which is itself under a curse. Many elements reference Christian ideas, such as a Rock of Prayer, a serpent as an enemy, and a Book of Wisdom similar to the Bible. Readers will also find references to several biblical accounts, such as creation and the end times.
Best for: Pre-teen readers who like fantasy stories.

Discern: A few references to bathroom tasks; and some details added to biblical accounts (such as God's command for angels to worship man, and Lucifer's refusal to worship leading to his rebellion).