Come aboard the good ship Fantastical Truth for our first interview with space opera novelist Kathy Tyers.
Fantastical Truth
on Apr 7, 2020
·
1 comment
Podcast: Play in new window | Download (Duration: 37:34 — 35.7MB) | Embed
Come aboard the good ship Fantastical Truth for our first interview with space opera's Kathy Tyers.
E. Stephen Burnett and Zackary Russell start by exploring the Firebird series, which first launched in 1987.
Lorehaven magazine reviewed this series in our spring 2020 issue's cover story, "The Best of Christian Fantasy":
Our review of Kathy Tyers' Firebird series
Lady Firebird Angelo has grown up knowing she might someday die for her people. As the thirdborn daughter of the royal family of the planet Netaia, she has trained for combat as a "wastling," destined for suicide. Unfortunately, during her first engagement in space, she fails. Firebird is captured alive by the enemy. This galactic Federacy employs Firebird's new captor, Field General Brennen Caldwell, who is both intriguing and supernaturally telepathic.

Their encounter leads to the first of Lady Firebird's drastic life changes in Firebird, book 1 of Kathy Tyers's Firebird series. Tyers described Firebird's original version, from Bantam Books, as a "cultural conversion story." Yet since then, newer versions from Christian publishers enhanced Brennen's commitment to an Eternal Speaker. That unseen entity has promised a divine messiah who hasn't yet arrived. …

Tyers deftly describes other worlds, adding color to landscapes and intensity to emotions, especially in those my-mind-to-your-mind entanglements. Firebird's musical talent adds even more atmosphere, not often seen in fiction, much less space opera. This trilogy—continued years later in books 4 and 5, Wind and Shadow and Daystar—marks a fantastic find for Christian fans and beyond.
Interview with Kathy Tyers
Kathy Tyers created the Firebird series along with many other space-opera and science fiction novels, such as the Christy Award–winning Shivering World and Crystal Witness, which Enclave Publishing re-releases this summer. She wrote two novels in the original Star Wars Expanded Universe series (now called Star Wars Legends)
Our questions include:
What's your origin story? How did you jump into operatic space?
From a Firebird fan: "I want a full history of Brennen Caldwell. I still want to know what went down, that mission that won him a reprimand and a commendation." What happened with Brennen before?
From a Shivering World fan: "[What happened to everyone?! Did] they all survive? Is the little wildcat kitten okay?"
After the first Firebird trilogy, what brought you back for two more books?
How did your time at Regent College "reboot" your biblical creative engines?
What are the big "what if" questions that led to the Firebird universe's alternate history and future for human space exploration?
What's your view of Christian imagination?
What can sci-fi/space opera (or fantasy) do that other genres can't?
What's the story of the now re-releasing Crystal Witness?
What comes next in your creative timeline?
Hint: Kathy Tyers is returning to her Crystal Witness universe for a new trilogy, The Sunstone Saga. This series will begin with The Long Silence, which may release in 2021.
Explore more
Fantastic fans
I really appreciated your podcast.
A lot of good points and food for thought.

Your points about "how you are feeding your imagination, what are you enjoying, and how is it magnifying your desires" struck a bell, since I've been thinking along these lines concerning reading fantasy and how to tell good from bad. As well as how to relate that "good and bad" to others in a way they can understand.

This is a subject close to my heart. I feel our Christian reading family needs to gain discernment in this area, since we are supposed to at least be trying to see truth, and to see what is false. If we do not see it, we may swallow it whole, with ramifications we don't realize at first.
Jason V. writes about episode 9:
You guys are incredible, dredging up all these half-forgotten memories of my youth. First Psalty the Singing Songbook, now This Present Darkness! This book was the talk of my junior high youth group in 1987-88. I remember reading it then as a 7th grader, but can't recall many specific reactions or thoughts I had at the time other than that it was a good, scary read. Thankfully, our leaders didn't go so far as to use the book as a literal spiritual warfare manual.

I did meet Frank Peretti years later when he was touring with his country/folk/bluegrass band Northern Cross. A very nice guy, great storyteller, and a talented banjo player to boot.

Thanks for the great episode, keep up the good work!
Grant J. shares his fantastical reader origin story:
[My] love of reading started with The Lion, the Witch and the Wardrobe. Blew my mind when I found out there were 6 more [books]!
Have you read Firebird? Or other Kathy Tyers stories? Share your thoughts below.
Next on Fantastical Truth
We're starting a new series for the season: Epic Resurrection. What does Jesus's promise of "resurrection" really mean? How does resurrection change our view of ourselves? How does it change our whole planet, even the universe? Finally, how does resurrection change our view of fantastic stories?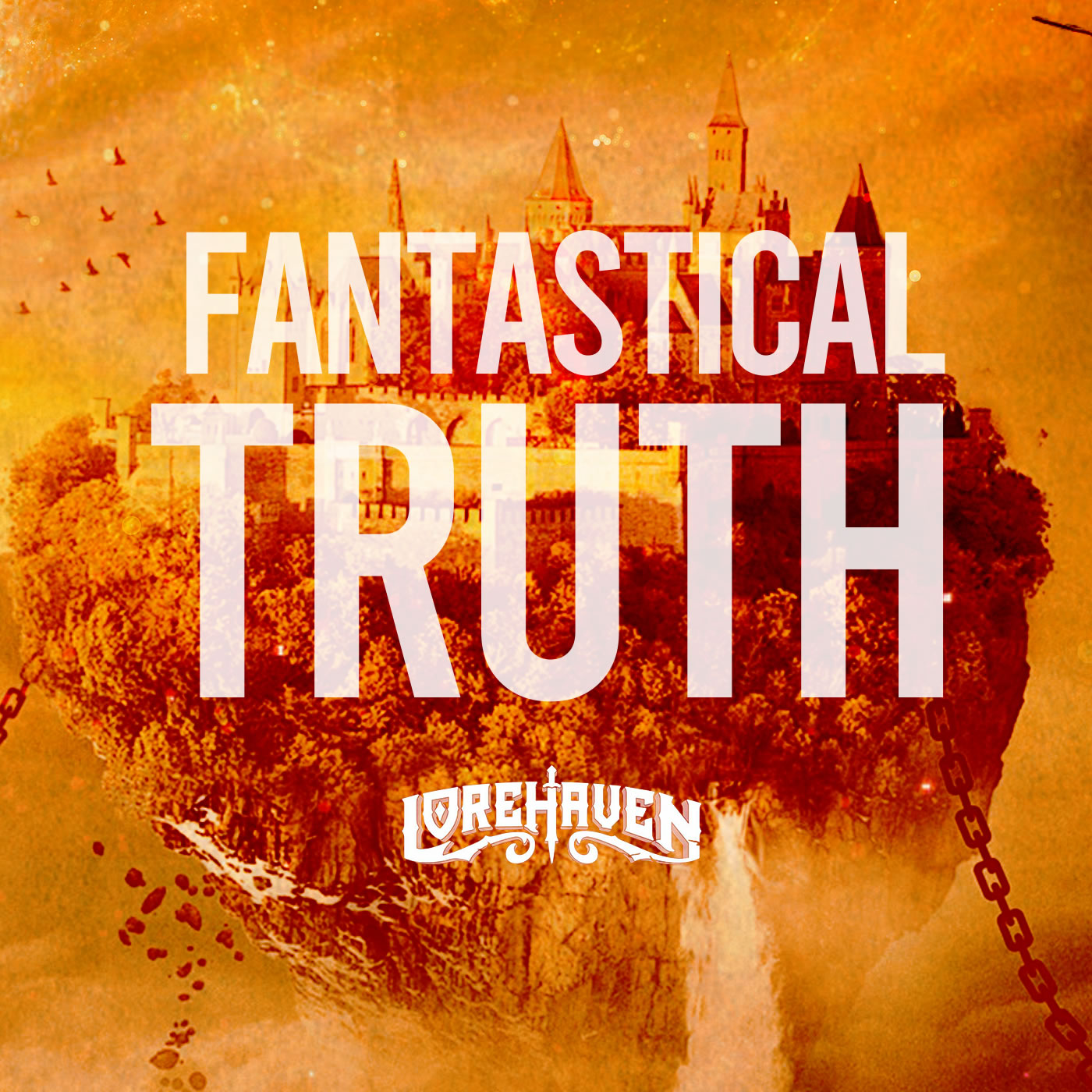 Fantastical Truth
Lorehaven
Explore the best Christian-made fantasy, sci-fi, and beyond, and apply these stories' meanings in the real world Jesus calls us to serve.
Share your thoughts with Fantastical Truth!